Remember Your Admission Letter: Racing To The End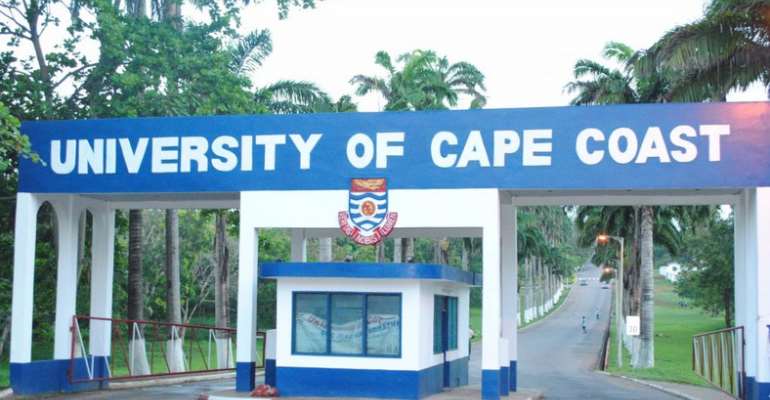 If you happened to have tried to enter the university in the early days of the 1990s, you would be familiar with the backlog in public university admission that made gaining admission very competitive. In the same way, by the time I was ready to go to the university in 2002, there was a refashioning of affirmative action that imperil the equal chances of male university applicants gaining admission to the university. Also, during the period under consideration, there were not many private institutions to even absorb persons who were willing to pay extra fees to receive a university education. I surmise that entering into the university was more on merit those days than today. Most importantly, during the period under consideration, the old millennials considered university degree an important index of social status and better economic prospects. Before then, there was the philosophy of "university or madness."
Given the above, if one got the opportunity to enter into the university, one knew that one was simply blessed. The fact that one really had to go through the mill to gain admission into the university was not only considered a privilege and God's blessing, it was also a reason to be excited. It was the period when the entire community was made aware that so and so had had admission to the university. Families took pride in informing their neighbours that their children had had admission to the university. In some cases, small recreational parties were organised to celebrate the victory of admission. All this was because of an admission letter.
I happened to have gone to university late in 2004. So, my senior secondary schoolmates had gone to university two years ahead of me in 2002. But even in 2004, getting admission to a public university was a big deal. So, when I finally got my admission letter to begin my university education at the University of Cape Coast (UCC) in 2004, it was a mixture of "tears" and joy. This was precisely because I had spent three years since 2001 (without any resitting post-SSS examination) to enter the university. While my name was on the list of successful applicants at the UCC guesthouse at Tesano in Accra, I never received my admission letter until I was through with my first-semester education at the university. This was because someone at my late father's workplace who received my admission letter for whatever reason did not give the letter to my father. So, after waiting for about two weeks without my letter, I went to the UCC to receive a copy. But it took another two weeks before the UCC gave me a photocopy of my admission letter.
Given the hell I went through before getting even the photocopied admission letter, when I got my original letter from my father's office after I had gone through my first-semester education, I treasured that letter and kept it with me on campus until I finished my four-year education. When I even got the photocopied admission letter and showed it to Swala Salia, my basic schoolmate, who had gone to the UCC a year ahead of me in 2003, he was charitable in informing me about the academic rigour at the university. He specifically mentioned one course, Communication Skills (labelled as CS) that was a threat to many students. CS was an invincible visible enemy to many students. Some had lost their admission before progressing to the second year in their education because of the CS. Others had had their transcript grown pathetically thin because of a poor grade in CS. So, when Swala informed me, I knew I had to remember my admission letter.
Certainly, when I went to the UCC, it quickly became obvious to me that the UCC was indeed a university in its own class. (Un)fortunately, I was among the second batch to read a degree in African Studies, which had only started a year before I entered the UCC in 2003. Given the novelty of a degree programme in Africa in Ghana and possibly West Africa, the Department of African Studies (now Centre for African and International Studies) invested efforts in ensuring that the programme received final accreditation from the Ghana National Accreditation Board. Consequently, the department drilled us in ways that we thought was nothing short of academic torture. We were introduced to presenting printed assignments and oral presentation right at level 100. Facts-finding and some form of primary research were inculcated in us very early in our education at the UCC. On top of this, given the importance of African Studies to foreign students, we were competing with a changing batch of foreign students from the United States of America who spent a semester with us every year until we finished.
In reflecting the training my colleagues and I went through at the UCC, on March 30, 2020, I had a conversation with Prof. Wilson Kwame Yayoh, one of the lecturers who trained us and who later headed the department about the state of academic work at the Centre. He was forthright in telling me that the rigour has gone down the drain. I was heartbroken because my batch alone three students (Kofi Semanu Atsu Adzei, Latifu Tahiru, and Charles Prempeh – my humble self) registered First Class in 2008. Also, in 2008, the entire Arts Faculty of the UCC (running into hundreds and thousands of students) for the first time since its establishment in the 1960s recorded about seven students graduating with First Class. As I said, three from African Studies alone! While none of those before us recorded First Class, they were no less excellent students who set the pace for us. That class has recorded students who have either completed their PhDs or are at the verge of finishing. That explains the quality we produced because of the training (and God's grace).
While the standards at the Centre may have fallen, possibly because the programme has been accredited or the current crop of students do not invest in academic work, the UCC at the time when I was there (2004-2008) was no joke. We had to rack our brains. We never run short of complaining. But anytime we complained about writing quizzes at ungodly hours like 5 am on Saturdays and/or Sundays, one of our history lecturers, who was also the head of the History Department, the late Mr H.K.O. Asamoah would tell us, "Remember your admission letter". Certainly, there was something to remember about the admission letter in the life of most students. There was great excitement of getting admission letter to the university of your choice, especially the UCC (also known as the University of Competitive Choice). More importantly, it was exciting to be assigned to the Casely Hayford Hall (affectively called UCC – the University of Commendable Casfordians), the only male hall of gentlemen on the UCC. The only hall that is named after the sagacious Joseph Ephraim Casely Hayford (1866 – 1930), the vociferous Pan-African nationalist, legal luminary, journalist par excellence, and a dedicated Afrocentric Christian.
Against the background of the excitement that accompanied admission letters to the university, we thought Mr Asamoah was right. Also, given the in-depth knowledge he had in West African and North African histories and the fact that almost no student wanted to miss his lecture, we took consolation in his words. Certainly, this did not lighten the burden in terms of the academic stress and economic challenges in Cape Coast. But it reinforced our messianic zest to push through to the end. AS I said above, I had a copy of my admission letter with me on campus, and so anytime I felt discouraged and burdened by the difficulties associated with academic work, I will just take my admission letter and remember the day when I told my parents while holding my admission letter, "I will make first-class, now that I am going to the UCC."
In life, we all need to remember our admission letters. We all have admission letters in many ways as we journey through life. The admission letters could relate to finding your spouse for the first time; sighting your first child; encountering the Holy Spirit in unprecedented way; receiving a political appointment; receiving a call to join a professional football club; gaining the chance to learn a trade; receiving capital to begin a business; harvesting your first crop, and receiving healing from a debilitating illness. In all these instances, the excitement that you experienced which triggered your oxytocin to rise was God telling you that, "Remember your admission letter" and race to the end.
Jesus Christ never promised us an easy journey. He never said we will not fall sick. He never said we will not be persecuted. He never said we will not be in need. He never said, we will always have what we want. He never said, life on earth will be an extension of our anticipated eternal bliss. He never said our faith will make us immune to the vicissitudes of life. In fact, the book of Hebrews tells us that all the individuals who had incredible faith, in many cases, never "realised" the material prosperity the Lord promised. They all had to experience life in an oddity. Abraham had to leave the comfort of a thriving city life to an unknown land. He became Habiru (Hebrew – a wanderer). Moses had to leave the comfort of palace life to wander as a fugitive in the wilderness. David had to experience life in the wilderness. Joseph had to spend time in prison. Their lives proceeded on a counterintuitive axis. But in the end, none of them really enjoyed life the way they had anticipated. Abraham died without seeing millions of his descendants. Moses did not get to the promised land. Joseph died soon after he reunited with his family. He actually died before his brothers. David's reign saw fratricide in his family. His son rebelled against him. He suffered a temporary palace coup.
In the New Testament epoch, all the immediate Apostles of Jesus Christ, apart from John through whom the Lord gave us important insight into the end of time, did not have peaceful deaths. Even John was abandoned on an isolated Island in Patmos. The first-century Christians went through multiple challenges. The Church in all the major dispensations had true Christians going through trying persecution. In fact, paradoxically, even when Emperor Constantine gave the Christians some respite from persecution in AD 313, the Church came into banal and corrosive influence from a permissive society. In the modern world, true, evangelical Christians tend to suffer from speaking the truth of Jesus Christ. If you are a young academic and you stand for the Lord Jesus Christ in a world that has lost its moral compass, you are likely going to suffer victimisation. In many cases, many universities will not offer you tenure-ship. Sometimes, your articles would not be published if you don't write in ways that conform to the permissive norms of the world.
The Christian journey is not easy. But what kept (and keeps) all the saints of the Lord going? The answer was the admission letter they had. The admission letter was written by the uncreated Creator, the Ultimate Reality, the Triune God who promised them a better land. They had a letter that said, "Those who persevere to the end shall be saved," because, "I am with you to the end of the age." The admission letter told them that, "Count it all joy when you face persecution for the sake of righteousness." They had an admission letter that informed them that the challenges of this world cannot be compared to the glory that is awaiting them. They had an admission letter that was written by God who says that He is the ruler of the universe and that He controls everything, including the hair on their head.
Are you going through any difficulty because of your faith? Are you suffering discrimination because you stand for the truth of Jesus Christ? Are you suffering from some form of illness? Are you being persecuted at your workplace or school because your beliefs are at odds with the regime? Are you struggling to find a spouse because you will not succumb to premarital sex? Are you socially ostracised because you decided to follow the historic Jesus Christ? If you are going through any of these challenges or more, I understand that is very unpleasant. It was not pleasant when I nearly failed one of my courses at the UCC in 2006. It was unpleasant when my father died, just when I had finished my first degree on December 13, 2008. It was unpleasant when I had three surgeries in two years in Uganda between 2014 – 2015) without my natal family. It was unpleasant when I had to "stop" my PhD halfway through at the Makerere University in 2016 because I stood for the truth and justice. Life is not pleasant. It gives us transient excitement.
But as you go through the dark roads of life; as you find yourself in a very difficult situation, and as you find yourself in the valleys or the false precipice, remember the admission letter the Lord gave you. Work hard to gain victory over your troubles. Pray fervently for the Lord's grace. Do all legitimate things you can to avert troubles. Learn hard to pass your examinations. Be diligent at your work. Invest in quality reading and writing. But even when the troubles come after you have come to your wit ends, remember the Lord's admission letter.
Just as the voluble historian, Mr H.K.O. Asamoah told some of us his students to remember our admission letter when we felt the weight of the academic work at the UCC was too heavy to carry, prayerfully remember the Lord's admission letter to you that was sealed with the canonised words, "It is finished" and race to the end.
Satyagraha
Charles Prempeh ([email protected]), African University College of Communications, Accra