Quick Notes To Kofi Boakye-Yiadom And Mike Peiman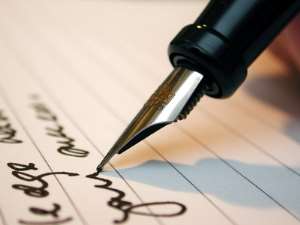 Kofi Boakye-Yiadom, may I humbly suggest that you encourage our mostly-clueless media professionals, to visit the Legon Botanical Gardens, frequently, for their own good (healthwise)? It will do wonders for them - help clear their minds to serve Mother Ghana, and the masses, better. Cool.
Furthermore, some of them, by telling their audiences that such visits to the gardens ought to be an integral part of their commitment to adopting healthy lifestyles (as the gardens happen to be a veritable source of fresh oxygen-laden air, in a capital city whose air-quality is steadily deteriorating, and resulting in the spike in respiratory diseases), might actually find the redemption that way, from their many professional failings (especially for being the mercenary-lackeys of those brutally gang-raping Mother Ghana). Ditto their countless betrayals of the masses, wai, Massa. Cool.
Yewura Mike Pieman, you are a brilliant man, ooooo. To make that happen, please encourage the ever-busy Kofi, to touch base with Bola Ray, whom I once spoke to - in a WhatsApp voice note - about the wonderful work Kofi is doing in the gardens, and, who in response, told me that it so happens that his parents frequent the gardens too, and he would thus be happy to promote the gardens.
So, in effect, everything is actually in place, for such a PR blitz, to promote the famed Legon Botanical Gardens, oooo, Yewura Mike Peiman. Massa, as you are probably aware, Bola Ray is one of the few truly world-class media professionals, in today's Ghana - so different from the narrow-minded folk with provincial-minds at the Daily Guide, for example. Read any of their biased and unintelligible editorials lately? Heavy going, paaapa. Cool.