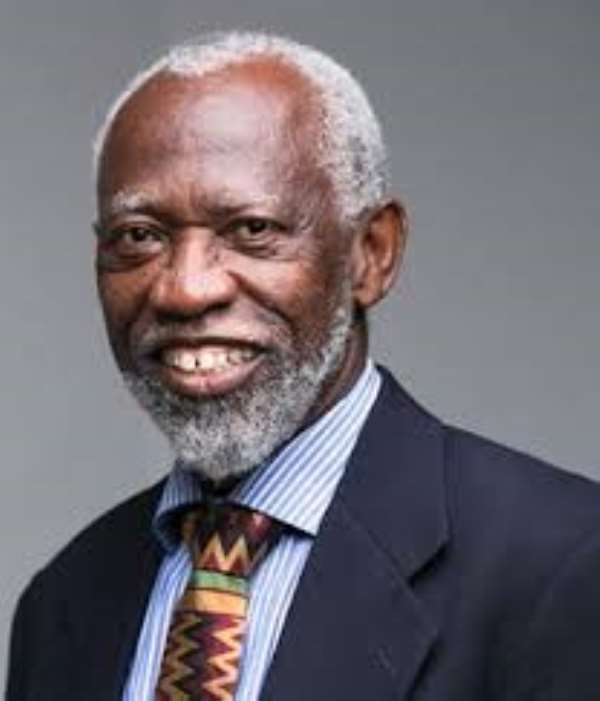 Mr Mathias Tulasi, the Chief Executive Officer of Literacy Ambassadors Ghana (LAG), a non-governmental literacy organisation, has said Prof. Stephen Adei's unnecessary continuous attack on Ghanaian teachers for a while now is unpleasant.
Mr Mathias Tulasi said so reacting to the latest comment made by Prof. Stephen Adei for government to cut salary of teachers by 50% if they want to stay at home.
Below is his full statement
Democracy without education is meaningless. It is education and enlightenment that lifts a nation to the heights of progress and greatness.
Ghanaian teachers are at the frontline of education and play a major part in shaping values, knowledge and skills of students.
They are the pillars of nation-building process because they help to influence the next generation to become moral, responsible, and productive members of our community.
They are the country's gatekeepers, opening doors to opportunities and possibilities that are beyond the foreseeable horizon.
They trigger visions, develop building blocks, and catalyze actions to build the world to come.
Prof. Adei should understand, Ghanaian teachers only expressed concerns about preparations that must precede the re-opening of schools.
Teachers have not said anywhere that they are unwilling to return to the classroom to teach.
His assertion that teachers are at home doing nothing is just one of his usual hypocrisy and attack on teachers. He should visit the homes of teachers and see for himself the amazing help they are giving to pupils as a way of engaging them in the midst of COVID-19.
It surprises me, so soon Prof Adei, has forgotten how he started his career as a person.
The public should understand that teachers are willing and ready to go back to work but the fact remains that we are living in an era of COVID-19 pandemic which calls for proper measures to be put in place before reopening schools across the country.
It is not even scientifically prudent and wise for us to ease restrictions on public gathering at this crucial moment that our confirmed cases keep on increasing each passing day.
It is surprising Prof Adei is not even current enough to know what happened in France about a week ago when the government rushed in reopening schools which resulted to seventy (70) students getting the virus.
As President Nana Addo has said several times, we are not in normal times and that must guide the entire citizenry including he Prof Adei in our thinking and action towards adhering to all the outlined precautionary measures against COVID-19.
It is surprising, he is not even aware that teachers though at home are doing all manner of things to promote teaching and learning.
He should understand that teachers are at home but are helping students with online learning.
They are using radio and television stations to educate the pupils.
They are sending questions to school pupils/students to answer through various means.
Some have also created WhatsApp platforms to monitor their students and send feedback to their parents respectively.
Some teachers are also using this period to write interesting stories for their pupils before school reopens etc.
It must be put on the record that the insensitive nature of Prof Adei to the plight of Ghanaians teachers made him to sack staff of the Ghana Christian International High School, which is owned by him in the wake of the Coronavirus (COVID-19) pandemic.
If age at 72, what Prof Adei can do best is to be attacking Ghanaian teachers unnecessary because he is enjoying in this current government with different portfolios then it is obvious he is just a self-seeking person.