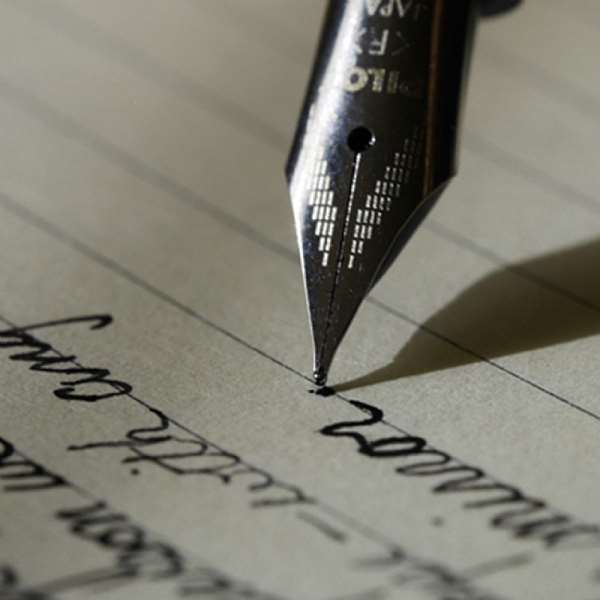 It is not for me to mention the names of these tricksters to you because you see them performing their tricks on innocent congregations in their 'one man' churches on televisions stations—and you hear them misquoting the Bible on FM stations across the length and breadth of this dear nation of ours.
In fact, you see them riding in luxurious state-of-the-art cars and living in mansions of architectural wonder. They fornicate and always go on foreign trips to make shopping and stay in first-class hotels. Their congregation is made up of women who seem to be the only one with problems to solve. Some of them bleach their bodies to make them look like the Whiteman. The truth is that, they are wolves in sheep skins, and they are out there not to win souls for Christ but to devour God's own children. They are simply thieves who steal in the name of the Lord.
They sell Dinor oil to their members and call them anointing oil. Others sell handkerchiefs at very high prices with the promise that when you use it to wipe your face, goodness and mercy shall follow you all the days of our life. For now, they seem unstoppable because they do not belong to the Christian Council and they do not care a hoot in the course of their cheating spree because worshippers who throng to their churches do so at their own will and accord.
Because they know they dupe people, they go about their duties with well-armed bodyguards who receive huge salaries every month. They fear for their lives because they know one day a crazy guy who may lose huge sums of money to them could attack them in public. In case you do not know them, permit me to mention a few of them who are notorious in this country as far as false prophets are concerned.
There is this one called 'Bishop' Obinim who recently confessed to Ghanaians that he has been having sex with other women at the blind side of his wife, called Florence Obinim, a gospel songstress. He shamelessly made the confession to his members, many of who are married and responsible ladies. The more he messes around, the more women troop to his church, probably in other to catch the attention of the 'Bishop' who is fabulously rich and spends cash like Bill Gates.
This is a so-called 'man of God' who once had sex with one of his equally crook pastors and when a radio station picked up the matter and was discussing it, he assembled macho men to go to the station with crowbars to teach the poor presenter a lesson. The 'man of God' was arrested, handcuffed and bundled into a police car and locked up in police cell. He was immediately put before court and he had a hectic time uncoiling himself from the grip of the law. It was said he paid a huge sum of money before he got freed. He has forgotten that when God picks up a stone, He takes time to throw it.
There is also this one who calls himself Osofo Kyiri Abosom, who is making mockery of Christianity. He goes about destroying deities after paying owners of the deity cash. He will clandestinely visit certain rivers in the night and pretend to exorcise the river from evil spirits. This trick is filmed and shown to Ghanaians. In his case, he will openly advertise that anyone who wants to see him for counselling will have to pay GH¢500 and unsuspecting Ghanaians believe in him and pay. He is also rich. And today, he has registered a political party to contest the presidential race in December.
The guy thinks he is smart, but surely he is not clever enough. He will send his boys to film defunct factories built by the late Dr. Kwame Nkrumah and promise to revamp them if he is given the nod to rule the country. He makes it look as if presidents who have come and gone in Ghana did nothing to move the country forward. Recently, he said when he gets the nod to rule Ghana, private schoolchildren will also enjoy free feeding like their counterparts in the public schools.
He has been paying courtesy calls on some chiefs in Ghana to introduce himself to them as the 'coming Messiah' of Ghana. In the palaces that he visited, he did not know that there is a black stool in a room. In fact, he deliberately refuses to mention his usual 'abosomsom ye nkwaseasem' anytime he visits the palace. As an Akan, he knows pretty well that every black stool is a deity and every year libations are offered it to invoke the spirit of the ancestors. I am anxiously waiting for the day he will break into a black stool room, bring the stool out and burn it as he has been doing to the others.
When the whole world is reeling under the coronavirus pandemic and churches, mosques, entertainment centres and other large gatherings are banned, this half-baked literate recently warned the president that if he fails to allow churches to open, something disastrous will happen to the nation. He gave a one-week ultimatum and even before the one week could come, the president again announced that places of worship, football matches, large gatherings and others will still stay locked up. The one-week ultimatum given by this charlatan has come and gone, and Ghana is still the Ghana that we were born to see. Nothing has happened. A president Osofo Kyiri Abosom indeed!!!
And this one called Rev. Obofour is an apology of Christendom. He professes to have a cure for all ailments but when the coronavirus invaded Ghana, he was seen wearing a nose mask. When Accra was locked down, he also dared come out. I can imagine the number of hand sanitizers he is hoarding in his mansion. Who say man no dey? Excuse me while I wash my hands with soap under running water!
From Eric Bawah