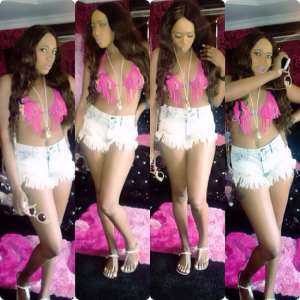 When it comes to incomparable beauty, Nollywood's leggy actress-turned-producer, Rukky Sanda, oozes much of it, and she never also fails to deliver in her self-taken photos.
Recently, the actress showed off her beach ready look, stunned in pink bikini and cut-off denim shorts which was accessorized with a gold medallion chain.
The pretty producer sure looks good clad in bikini, with her long hair and flat sandals.
Rukky has to be amongst the top most beautiful women in Nollywood.