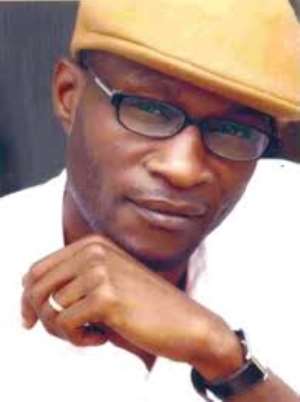 No movie set is complete without a make up artist.
And a make up artist makes a lot of difference to the cinematic effects of a movie.
Nollywood movies have shown the best and the worst in make up and the problem is; only few of the make up artists in Nollywood are professionally qualified to be called film make up artists.
I have been an actor on the sets of movies when Nollywood make up artist Dagogo Jack Diminas was thenumero uno before Bayo Haastrup became one of the most sought after make up artists in Nollywood today.
Nollywood has other proven make up artists like Sobifaa Diminas, Gabriel Okorie, Lucky Jeresa, Temisan Isioma Etsede and others. But who are the top ten make up artists in Nollywood?
I know there are make up artists in Nollywood who can display fantastic portfolios, but they may not be as impressive as the world class résumés of award winning Hollywood film make up artists like John Caglione, Jr, whose gripping make up on Heath Ledger's Joker in "The Dark Knight", the second film in Christopher Nolan's Batman trilogy is unforgettable; Greg Cannom who is famous for Michael Jackon's "Thriller" music video, "Mrs. Doubtfire", Francis Ford Coppola's "Dracula", "A Beautiful Mind", "Titanic" and "The Curious Case of Benjamin Button"; Rick Baker who is popular makeup artist for "An American Werewolf in London", "The Wolf Man", "How the Grinch Stole Christmas" and other films;Stan Winston of "Edward Scissorhands", "Batman Returns", "Big Fish", "Terminator 2", "Aliens" and "Jurassic Park".
© 2013 Nollywoodgists.com
Click the link below to go to...
NADIA BUARI VS KETURAH HAMILTON, WHO'S SEXIER ON INSTAGRAM? [PICTURES]
EXCLUSIVE: Ghanaian Film Producers Didn't Stop Aki And Paw-Paw From Shooting In Ghana
Another Nollywood Actress Has Passed Away
Paramedic battered unconscious in back of an ambulance by a drunk Nigerian
EXCLUSIVE: My Issues With D'Banj, Wande Coal and Don Jazzy ––Sunday Are