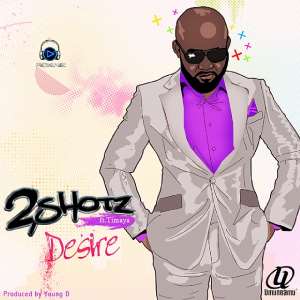 WILLIAM ORIOHA aka 2shotz drops new single – DESIRE FEAT. TIMAYA.
Desirewas produced by Akintewe Temidayo Feyisayo aka Young D under 2Shotz Record Label, UMUNNAMU. Young D is responsible for some of
hits by Timaya, Oritse Femi, Side-One…
Other hit songs by 2Shotz include 2shotz - In Case You Never Know Ft. Timaya , 2Shotz - Jobiokoto Ft. Rayce [video] ,
2Shotz - Damn Ft. Funbi (Video) 2Shotz - Oyoyo Ft. YQ (Video) , and others.
Here is the link for the Track:
2SHOTZ DESIRE FEAT. TIMAYA. :
iROKING - http://bit.ly/LOZ2NH
DROP BOX - http://bit.ly/LgztFS