E-X-C-L-U-S-I-V-E: EGO OMALICHA ESCAPES AUTO CRASH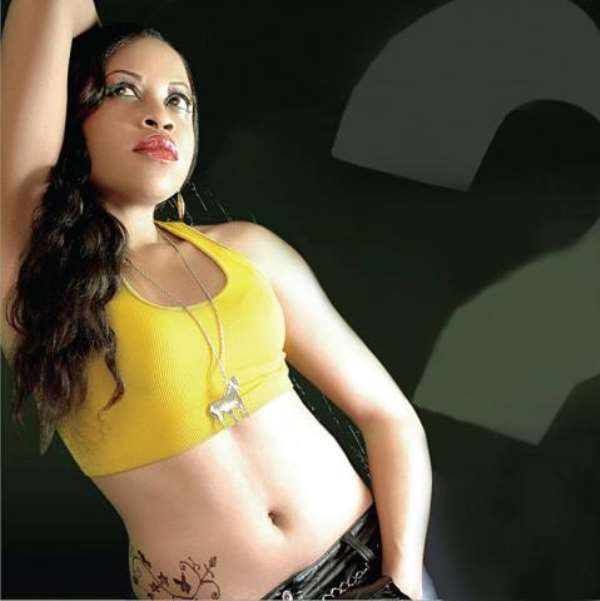 Sultry singer, Ego Omalicha is counting herself the luckiest soul on the surface of the earth after she escaped without a crash in auto accident that would have claimed her life early on Monday morning.
The Question Mark act that was driving from Victoria Island to Ogba area in Ikeja to keep an appointment with music video director Akin Alabi had the bad experience on third mainland bridge in Lagos Nigeria. www.nollywoodgists.com witnesses say Ego who was driving to the mainland in the company of her Manager Esse can not tell till this moment how the front tyre of her Honda CRV detached from the car.
As the tyre spat off it took a God's grace and some calmness to control the car and bring it to a halt.
When www.nollywoodgists.com got in touch with Ego on phone she had this to say, "I was going to Akin Alabi, to attend the production meeting that will help us shoot the video of my new single" alcohol", when the front tyre of my car disengaged and ran across the road, it was only God that helped the car from straying into the ocean. I am still in shock just help me thank God."
Did Ego sustain any injury and what is the next step for her? Nollywoodgists.com inquired. I am very fine nothing happened to me, my manager Esse is also fine. For my music nothing can stop me. I am attending the production meeting tomorrow because I am ready to give the video of my new song-"alcohol the very best of me." She concluded.
© 2011 Nollywoodgists.com. All rights reserved. This material may not be published, broadcast, rewritten or redistributed without the express written consent of the publisher
EGO OMALICHA.jpg