What's happening in PMAN is more dramatic than Ivory Coast – Bolaji Rosiji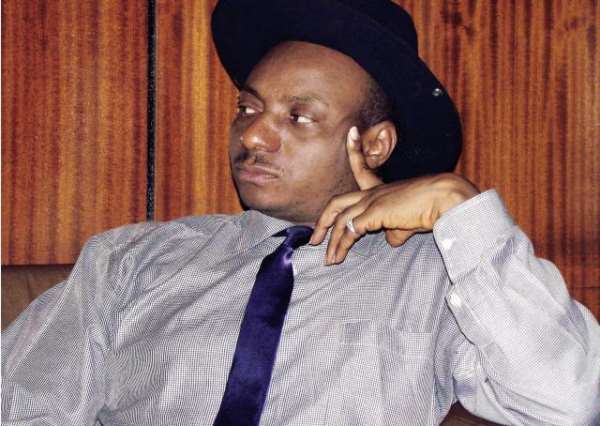 Rosiji Former president of Performing Musicians Association of Nigeria (PMAN), Bolaji Rosiji, in this interview with Olumide Segun-Oduntan, speaks about the ongoing problems in the union. He also reveals his concern for the health sector.
Do you still have any plans for the entertainment industry?
Yes, and we have been working on this plan for the past one year now. We have set up what is called Famecorp. It was set up by myself, Kanayo O. Kanayo and Tee Mac. Of course we have people like Princess Iweka. And the idea is an umbrella body where the rapidly expanding entertainment sector of Nigeria can grow. In FAME (Film Arts Music Entertainment) Corp, there are up to 70 members from Nollywood and the music industry. And it is growing to become a force to be reckoned with. We are in the process of signing an accord with a consultation firm in Nigeria that will take Famecorp to next level.
What are your views about the happenings in PMAN?
Well, I guess we can look at the instance in Ivory Coast where you have an incumbent president and another president who claimed he has won the elections. PMAN is much more dramatic than that. You have two incumbent presidents and we have, maybe, one, two other presidents who have just won elections. So it provides a very entertaining platform as a body. And PMAN is supposed to be a governing body of entertainers not the entertainer itself. When the establishment becomes the entertainer in any sector then you know that there is something wrong in the house. One of the things I tried to do when I was in the PMAN was to decentralise, gave power to the grassroots and allow individual artistes to grow. I think that if any PMAN president can focus on this basic delivery of services and offering value to the members of the union, he is the one that is going to stand out in this political triangle that is happening now in PMAN.
But why is there always one problem or the other in PMAN?
PMAN is a microcosmic Nigeria with artistes in charge. So you put the two together. Why we established Famecorp was because we felt that artistes should do the work of artistes. Let managers manage the establishment. One of the reasons why PMAN is having these challenges is because leadership is, maybe, unwilling to bring in external consultants who will help manage, ensure transparency and who will help chart a course.
What brought about the project you are doing now?
If you look into the history of it, you must go back to my school days. My father had wanted me to be a doctor. But I must have been too much of a rascal at the time. So when we started our NGO over nine years ago, we had medical consultants who were coming in to serve. And we were addressing people's health issues. Later our NGO decided to focus on education which we have been doing for the past eight years.
Are you talking about Gauranga Foundation?
Yes. I will still talk about the other one. So looking at the reality on ground and the health issues that people have as they flood our gates requesting for support for their ailing health, we consulted our medical experts. And we came up with the Gaurapad Research Foundation. And this foundation has a beautiful edifice located in Magodo which will be completed in 2012. With this edifice, we hope to be able to magnify our service in the health sector. It is supposed to be a free service researching curative therapy so that people will get out of the cycle of health management like diabetes management, stress management and so on and look forward to cure. This is the purpose of this edifice. And we are hoping that to the extent that God allows us to cure and to research curative technology, we will do so. To the extent that we need to manage some conditions, because some conditions may have to be managed, we hope that we can provide solutions for Nigerians so that they can manage their health.
Instead of setting up a foundation for health purposes, why not support existing hospitals in need of financial assistance so that they can carry out such research?
My answer to that is that the necessity at this point is a shift in paradigm. We know that right now a lot of our doctors who are involved in various health institutions are working very hard. We know of dynamic Nigerian doctors at home or in the Diaspora. What we are advocating here is for us to break away from the norm, to explore advanced technology in health that have not reached Nigeria and for us to introduce those technologies bringing in experts who will research those technologies. And for those experts who will, together with the Gaurapad Foundation, act as a pressure group to encourage government to adopt technologies that will cure Nigerians and not keep them managing their health crises for the rest of their lives, while pushing them into deeper poverty.
You said engaging these health services will be free.
That is correct.
How will you control the crowd of people that will want these free services?
When someone provides you with a cure and you pay N200, is that not free? I understand the principle that people take things for granted. I have seen it too many times in my life. I also understand the fact that people are, to a large extent, buried in abject poverty. So what we have to do is to provide a health solution that is so cheap that everybody can take advantage. But some registration fees will be there. And something that will make people follow the full course of medication because when you give medicine for 100 per cent free, people don't take it. But if they paid five per cent or 10 per cent, they may take it. It is that five per cent that I'm talking about.
So are you looking at specific health issues?
You know this is a research facility and it is meant to provide resources and technologies for various hospitals nationwide. We are only going to have a little clinic in that facility because we believe we will always come across people who need help with their health. But we want to avoid a situation of a general hospital of today where people are dying in the corridors. The original idea was actually to establish a hospital. But when we saw that we had little experience in that area, and we may not be able to deal with crowd, and we may not be effective in managing that situation, we decided to focus on the research aspect of the project and provide resources for facilities nationwide.
Are you in partnership with other people concerning this project?
Right now it is between me and the consultants. We hope that by 2012 when this establishment is completed, we would be in full partnership and build a nationwide network with whom we can share our findings and together with whom we can change the landscape when it comes to health care in Nigeria.