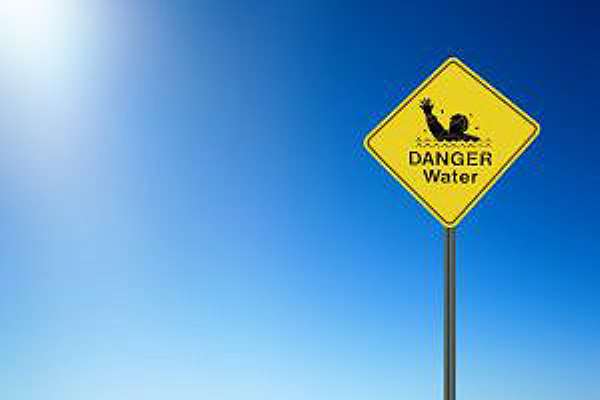 Don t become a statistic!
Picture this: Your kids are dressed in their swimming costumes having a splash in the pool, they are imitating Natalie du Toit and Ryk Neethling and South African flags are flying high. Tragedy would be horribly out of place here.
And yet, drowning is a tragedy that can strike anyone at any time and most incidents are a result of negligence.
According to Swimming South Africa drowning is the second highest cause of unnatural death among children under the age of fifteen years, with the majority of drowning incidents occurring within a metre of the edge of water!
Most of the children who survive drowning are left partially or severely damaged.
We've compiled a safety list of pool safety tips to ensure that your loved ones don't become statistics.
Pool safety tips

Separate your house from the pool with a fence, because children can easily wander out of the house and fall into the pool.
Ensure that all doors leading to the pool are locked at all times.
Don't, under any circumstances, leave your child alone next to your pool or swimming alone. This rule applies even if your children are taking swimming lessons as it's easy for inexperienced swimmers to become tired or injure themselves.
Do not use flotation device as a substitute for adult supervision.
Ensure that your pool is covered when it is not in use.
With children younger than five you need to be at arms length so that you can react quickly if something goes wrong.
Make sure that there are no toys or colourful objects in the pool as these are quite attractive to young children.
Also be prepared to deal with any emergency by learning CPR (Cardiopulmonary resuscitation).
If your child has drowned and stops breathing or is technically dead (heart has stopped beating) you can perform CPR until the paramedics arrive, greatly increasing your child's chance of survival. A child minder or babysitter should also know how to perform CPR.
Children can drown in buckets full of water, so keep them away from your kids, especially toddlers. Small children in shallow portable or blow-up pools should also be supervised at all times.
Finally, if it happens that you can't find your child and they don't respond when you call their name; make sure that the first place you look is the swimming pool.
Be alert — your quick response to a drowning can mean the difference between life and death!