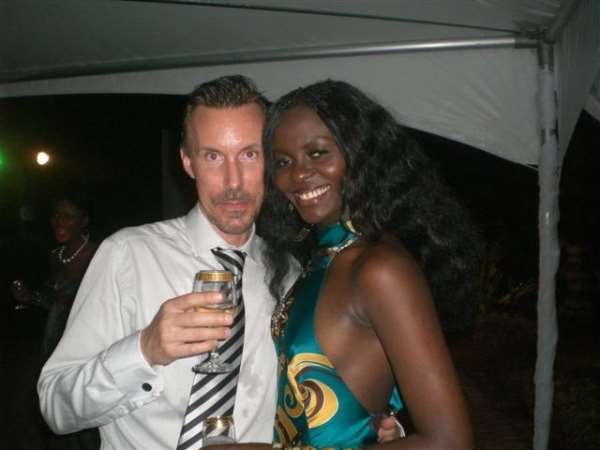 Mirash and her husband, Frederick Mirash Davis
Christmas this year certain brought love, joy and happiness the way of Ghanaian model, Mirash Davis, as she got engaged to her Swedish partner during the festive season.
The beautiful 5.11ft 1st runner-up at the 2006 Nokia Face of Africa finals got "hitched" on the 27th of December 2008 and came home to Ghana to get engaged to Fredrik. Looking gorgeous as usual, Mirash hosted a reception held at the Green Flaiva Restaurant in Tema for friends and family.
Since the competition in 2006, Mirash has been working steadily for several modelling agencies in Johannesburg and Cape Town; O Models, Shine Models and Confidence models and has become one of the favourites in the South African modelling industry, not only because of her looks, but because of her determination and professionalism.
Mirash had said that even if she did not win the title she would still pursue a successful modelling career and she has. Hopefully her marriage will be even more successful than her career.