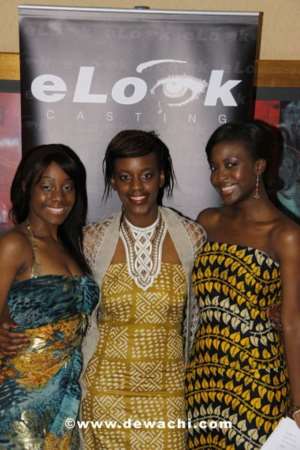 Fashion correspondent Ada Ogunkeye and British Fashion designer Samata Angel hosted the Do Sumthing Positive for Africa on Friday 17th October. The purpose of the charity event was to bring together members of the public on a particular day and have them pledge their enabling positive resources towards the DSPA project. This charity event showcased a diverse range of designers including award winning Samantha Cole upcoming designers, Baruch, Esther's Bags, Omar Mansoor and Yetty D.
Dumebi Agbakoba, Founder and Director of DSPA Project has been nominated twice at the Future Awards, Nigeria for best use of goodwill and has been recognized for her contributions to helping the under privileged youths.
DSPA is proudly supported by the designers, artists and creatives who work together to help:
Save a child from poverty
Sponsor a child's education
Save a child from the risk of trafficking for domestic and forced labour and prostitution.
Partner Charities:
Friends of the Disabled Charity, Lagos
For further information about the charity visit: