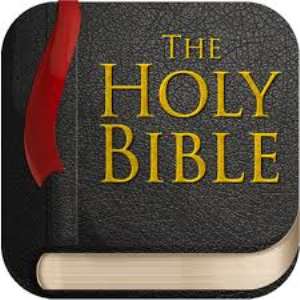 I. COURAGE BROTHER, I have good news for you so don't give up yet but believe that through GOD ALL THINGS SHALL WORK TOGETHER FOR OUR GOOD. Believe that JEHOVAH is working through your current circumstances also for your good. Believe that even in that sick bed, God is still working all things for your good. TRUST THAT EVEN THROUGH THIS PERIOD OF EMPTINESS, GOD IS STILL WORKING ALL THINGS FOR YOUR GOOD.
II. SON OF MAN, you are broke, but still. You are unemployed for years. You have knocked at all doors, but still. But by brother these things may seem evil against you today but God is walking on your storms. Joseph reminded his brethren that at the time they sold him to total strangers. Ye had one mission to get the dreamer off our shoulders. Ye wanted to interrupt God's plan, but unknown to you, God has recruited you as immigration officials to process my getting into Egypt. GOD MEANT IT UNTO GOOD
III. COURAGE SISTER, God has transformed their evil deeds to my good as it is this day, to save much people alive. When all things work together, those evil things cast against us, shall still work together for our good. Even though you have lost a loved one, you are in a state of mourning, JEHOVAH says this one too shall work together for good for you and that of your family. THERE IS JEHOVAH'S APPOINTED TIME TO BRING IT TO PASS, CONTINUE TO LOOK UP TO GOD ONLY.
IV. DAUGHTER OF ZION, what are your thoughts? What are your works? Can you commit it into God's hands, for all things to work together for good to them that love God, to them who are the called according to his purpose. Do you love God? Are you working according to His purpose? This is DIVINE WORD TO GIVE YOU THE COURAGE TO HANDOVER TO GOD sent forth through the Authority and Power of Christ Jesus and serve to you through God's Vessel Francis Ameyibor, Yes! For I know the thoughts that I think toward you, saith the Lord, thoughts of peace, and not of evil, TO GIVE YOU AN EXPECTED END.
V. 2022 MY EMPOWERED SEASON TO DETHRONE AND ENTHRONED - when we handover to God, He shall DETHRONE and ENTHRONED for our good.
PRAYER: God bless and SHIELD us from all appearance of evil.
REF: Romans 8:28
Genesis 50:20
Jeremiah 17:7&8
Jeremiah 29:11
WHATSAPP CONTACT:+233277438688
#GOD'S VESSEL GLOBAL FOUNDATION