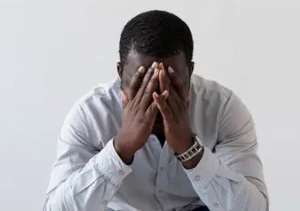 An unidentified man has been trending for months after a video of him begging to sleep with his wife's blood sister popped up on the internet.
Seen mostly in movies and heard literally through confessions, it is no doubt that some men cheat on their wives with their own blood relatives, most often sisters.
Unfortunately, for this man in question, his deed was caught on a camera, which could probably have set an ambush for him.
In the video, the man with a high libido is seen begging and forcing his sister-in-law to sleep with her at least once.
Having objected to the temptation, which lasted for minutes, the lady was then promised an iPhone by his infidel brother-in-law, but being aware of the consequences should she allow her sister's husband to sleep with her, the lady still rejected and left the room.
Watch the video below to see how people reacted to the shameful incident.