KASA entertainment organisers of Laughline, a monthly comedy show, after a long hiatus bounced back in style.
Being the first edition of the year, the August edition was dubbed "year of return". A theme to symbolize the return of the award winning monthly comedy show.
After series of publicity on various media platforms,the organisers had a positive feedback and with some few weeks to the event the tickets were sold out.
The "Year of return edition" of LAUGHLINE is the first in the history of Ghanaian comedy that a comedy show has been sold out with some of the audience standing in the auditorium enjoying the performances.
Comedians billed for the event were, Teacher Kwadwo, ID James Brown, SDK,OB Amponsah, Efo Red, Ranzy and Kojo PJ.
Supporting comedians Efo Red, Kojo PJ and Ranzy did justice to the performance paving the way for the main acts. Comedian Ranzy won many hearts with his amazing jokes.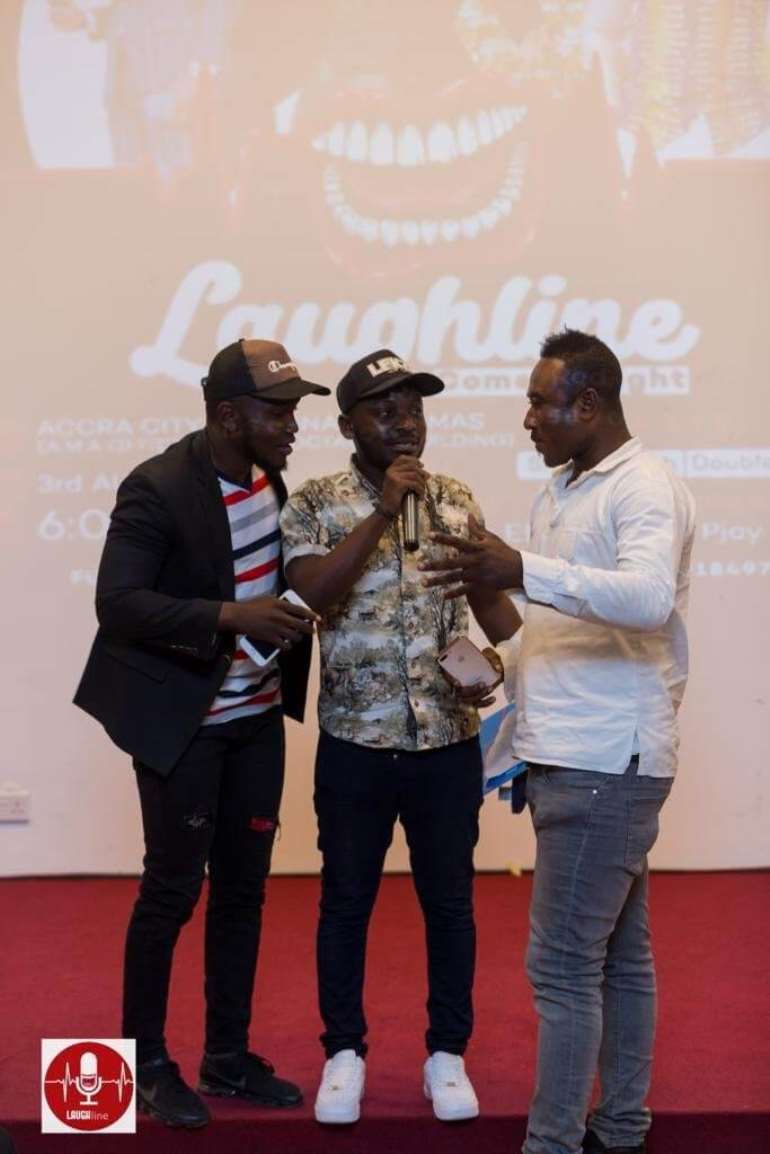 Commander in chief of the show, Lekzy Decomic, steered the comedy show in style with his series of jokes and good sense of humor.
ID James Brown was awesome on the night. He delivered punchy jokes using the everyday hustle of the average Ghanaian and also his experiences with other nationals.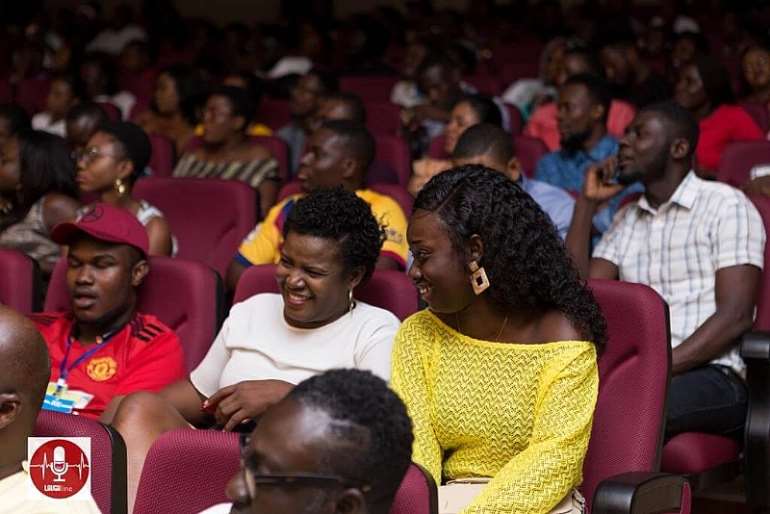 OB Amponsah also took advantage of the weather to deliver cozy and sex related jokes to the amusement of the crowd.
SDK on the other hand showed series of his funny skits to the audience and premiered a yet to be released skit. He also tried to do stand up comedy which wasn't easy for him hence he showed his respect to Ghanaian stand up comedians.
Teacher Kwadwo was introduced with his yet to be released skit about Prophet Badu Kobi's tribalism comment. Although last but not least, he made a mark at the comedy show.
Laughline was sponsored by Kasapreko company limited (Smart choice water) and supported by Multimedia, EBN, Donorhan studios and OdarteyGH Media.
Watch highlights of the event below