Shatta Wale Acquires New Ride; Picks Michy Up From Church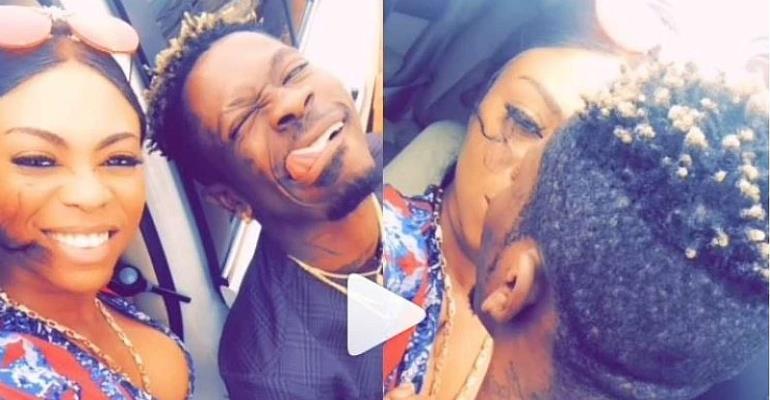 Shatta Wale confessed he misses Shatta Michy so he picked her up after church to spend some time with her. Their son, Majesty was involved too. Ghanaian dancehall artiste Shatta Wale and Shatta Michy are still a thing according to a Snapchat video posted by the later.
The 'Gringo' hitmaker and his Baby Mama were reported to have broken up. Later happenings proved that the two were no longer living together.
In the Snapchat video, Michy asked Shatta Wale whom she called 'honourable' why he picked her up after church.
Shatta Wale replied Michy that he misses his 'babes' and wanted her to have a feel of his new car which he referred to as 'whip'.
Morning honourable – Shatta Michy
Morning babes, how are you? – Shatta Wale
I'm fine. How was church? – Shatta Michy
Church was good though – Shatta Wale
So, why did you come get me this morning? – Shatta Michy
Well I miss my babes and I just wanted you to feel this new whip – Shatta Wale
Shatta Wale then went all romantic telling Shatta Michy he loved her dress and that she was beautiful. The musician then said 'I love you ok' to which Shatta Michy replied 'Daddy Yo Yo Yo Yo'.
The video ended with the two going home to see their son, Majesty, having messed up a section of their wall with lipstick. Majesty denied having done the act with his father Wale threatening to beat him.