Ghana marks International Day of Refugees
News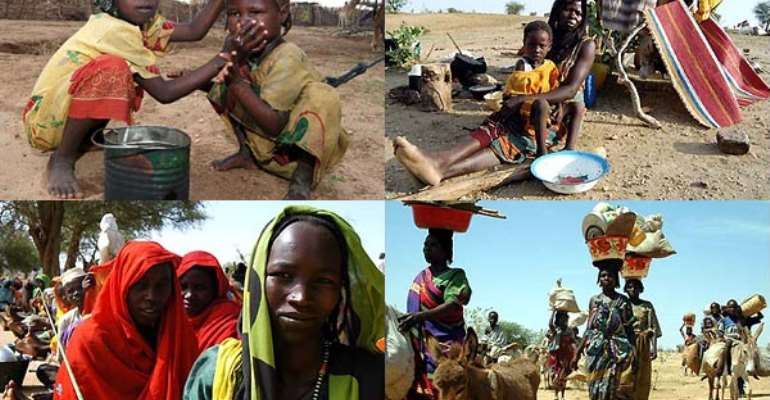 Accra, June 26, GNA - Captain Nkrabea Effah-Dartey (rtd), Deputy Minister of the Interior has underscored the need to adhere to the tenets of rule of law and respect for human rights to maintain peace and stability to curtail the refugee phenomenon. He recalled his recent visit to the Elembelle Refugee Camp in the Western Region, and described the situation of refugees as horrifying and "their whole lives dislocated. "They have left their families, friends and are living in a different environment," he said. Captain Effah-Dartey made the remark in a statement at Ghana's observance of World Refugee Day on Friday in Accra. Globally the Day of the observance was on June 20, on the theme: "Courage, It Takes Courage to be a Refugee." Captain Effah-Dartey said there were 60,000 refugees in Ghana and gave an assurance that the Government would do its best to give the necessary care and assistance to refugees. He registered Government's appreciation to the UN Refugee Agency, Non-Governmental Organisations, religious bodies and especially the United States of America, France, Italy and Australia for their support. Solidarity messages read from the United Nations Secretary General Busumuru Kofi Annan and UN Commissioner for Refugees Antonio Guterres expressed concern about the imposition of ever stricter controls on asylum seekers and called for collaborative efforts to provide those in genuine need with protection.
Busumuru Annan's statement, read by Dr Melvin George, Acting UN Resident Co-ordinator, said every refugee story should draw courage and perseverance of diversity in building a secure future. Mr Thomas Albrecht, the UNHCR Resident Representative, read the message of UNHCR Head, who asked the international community to do more for world's estimated 25 million internally displaced persons, who had fled their homes generally because of conflict or persecution, but who remained in their country of origin and, therefore, were not legally classified as refugees.
The statement said that as part of a collaborative UN effort, the UNHCR currently included more than 5.6 million internally displaced persons. Mr. A. O Akiwumi, Chairperson of the Ghana Refuge Board said people must respect refugees for their courage.