Kofi Agyare Talk About His New Projects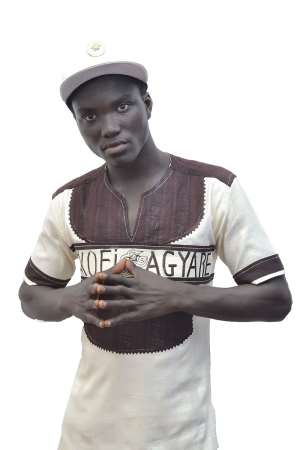 Ever since he announced the release of his next single 'LONGTIN', we've been dying to hear more from the fastest rising rapper Kofi Agyare, and it looks like that day will finally come soon!
In a phone interview with the "Adanfo Bone" hitmaker, he disclosed three dope songs are under process which he will be dropping them soon. The first single he will be releasing later this month he titled #LONGTIN which he featured Luther and produced by ODB, he said "the song talks about some ladies who always makes guys suffer before they accept their proposals, they say something and then they mean something else"
The RaaaappNation artiste added he is also working on a hot hip hop song with top Kenya hip hop artiste call Mantix from the Eazy Life City Crew, he explained that he choose to feature Mantix on this one because he is also known as one of the best rappers in Kenya and he titled the song 'Murder Dem' he went further to say he is looking forward to collaborate with artiste from different part of Africa because he believe music is a great unifier, and he name the project Uniting Africa through Music.
Finally he said he will be dropping an instant banger 'PAPA GOD' early next year which he will be featuring Bisa Kdei, he added that the song is one of his favourite because the lyrics in the song is so inspirational that everybody will like to listen and listen again, this song can be played everywhere including church.
This was his final words to his fans "Watch Out! for Kofi Agyare cause more dope tunes are on the way coming thanks to GOD and everyone supporting Kofi Agyare #RaaaappNation all I do is raaaapp".