24 May 2012
|
News Blog
ELECTION 2012 IN GHANA, PLEASE MUSICIANS BEWARE OF THE POLITICIANS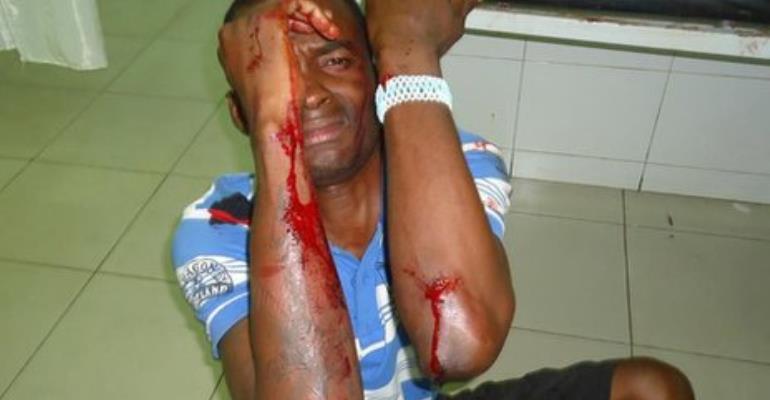 For many Africans and that matter, Ghanaians, Music and Politics are stern enemies in that people in active politics want to hear anything other than accountability and good governance. Become a praise singer for a career politician and you would be enjoying in wealth, sing and educate the populace on good governance and civic education and you are treading a no-pass zone. In Ghana, there was a time that many highlife music songs were banned because they were perceived by the government of the day as an indirect insinuation against it, and incitement of the people. In our next article, we would shed light on Ghanaian popular music and politics so stay tuned. Against this background, we want to ask, should musicians say things against their own government? Whatever position you take, the article below culled from the BBC Africa Service site would educate you on what is going on around Africa on the subject on Music and Politics:
PREKESE GHANA MEDIA ( a division of the Centre for Human Development & Social Change, Ghana).
"A group of rappers in Angola known for their anti-government lyrics have been beaten up in the capital, Luanda.
About 15 masked men burst into the house where they were meeting.
"They didn't say a word, they just started to beat the people," Kady Mixinge, a member of the group who was injured in the raid, told the BBC.
The attackers also took computers and documents belonging to the group which has been involved in broadcasting a radio programme on the internet.
Mr Mixinge said several people were taken to hospital for treatment and the police have said they are investigating the raid late on Tuesday night.
"Start Quote
It was obvious that they didn't want to kill us, they just wanted to scare us "
Kady MixingeActivist
The BBC's former Angola correspondent Louise Redvers says the musicians belonged to a youth movement which has set up the website Central 7311 in the last year.
It has been organising rare street protests and using social media to spread alternative news not found in the state-run media.
President Jose Eduardo dos Santos, who has been in power for more than 32 years, has often been a target of the website.
On Wednesday, the authorities announced that Angola's second parliamentary election since the end of the 27-year civil war in 2002 will take place on 31 August.
Under a recently adopted constitution, presidential elections have been abolished and the leader of the winning party automatically becomes president.
'Not fearful'
There have rare anti-government protests in Angola over the last year
Mr Mixinge said the musicians, who were meeting in the house of popular rap artist Carbono Casimiro, were attacked as they did not agree with government policies.
"They broke the doors down… they tried to break our heads and they also tried to break our legs and arms," Mr Mixinge told the BBC's Focus on Africa programme.
"It was obvious that they didn't want to kill us, they just wanted to scare us and put the fear into our hearts so that we stop doing our democratic actions and activist actions.
"There is a lot corruption in Angola, a lot of poverty, so we express our views against these kinds of things and the regimes does not like this they just attack us because our views, because of our ideals, that's it."
The same group of youth activists were attacked while trying to hold a demonstration in Luanda in March - they allege it was an undercover security operation.
The police denounced the violence blaming it on rival gangs.
Mr Mixinge said he did not feel fearful and the group did not plan to stop their activities because of what had happened.
"We believe that this country and the people of this country deserve a better life.
"We believe in democracy, we believe in tolerance, we believe in respect, and these are things that a country needs to be able to develop."