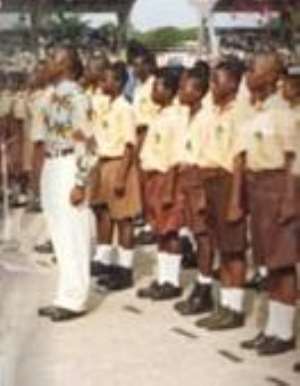 The Fanteakwa District Director of Education, Mr Kwadwo Osei-Owusu, has charged teachers in the district to work hard to ensure the success of the education reforms and related interventions to lift standards in the district.
Mr Osei-Owusu made the call at the end of a four-day workshop on Bridge to English for Primary 'three' teachers and Head teachers at Begoro at the weekend.
The workshop was organized under the sponsorship of EQUALL, an affiliate of US federal agency, USAID, to equip the teachers with new techniques for teaching the English language.
Mr Osei-Owusu bemoaned the lack of commitment by students to read, comprehend and write the English language, saying the situation had contributed to their abysmal performance at the Basic Education Certificate Examination.
He said the District Education Directorate would put in measures to monitor teachers to ensure that they implement the appropriate techniques in the classroom to the benefit of students.
He urged head teachers to intensify their supervisory role to ensure that teachers use the instructional hours judiciously.