Aziz Zakari shines in Abuja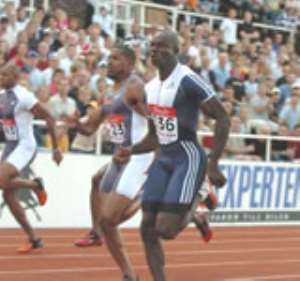 Ghana's Aziz Zakari was in devastating from at the weekend as he picked recorded a win at an invitational meet in Abuja, Nigeria.
Zakari finished the men's 100metres race in a time of 10.15 seconds, which is his best in the season.
His opposite number, Vida Anim, also won the women's 100metres in 11.33seconds, her best time in over a year. Both sprinters finished second in the 200metre events.
The two were the only foreign-based members of the predominantly local team that represented the nation at the continental championship in Abuja at the weekend.
Local star, Elizabeth Amolofo finished third in the women's 200-metre race.
The championship is a trial exercise for Ghana in their build up to the 2007 All Africa Games.