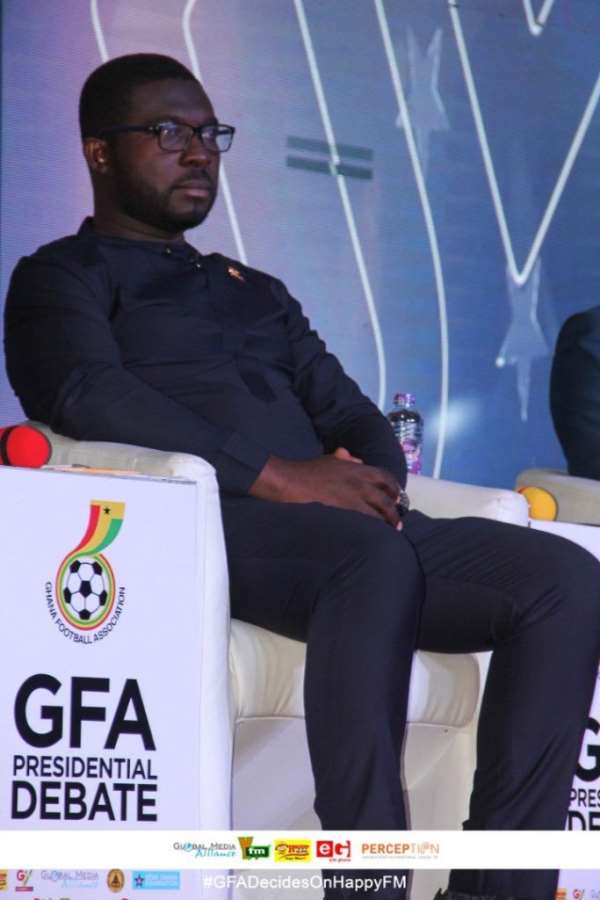 Ghana Football Association (GFA) presidential candidate, Nana Yaw Amponsah has noted that he will ensure referees receive part payment of their allowance before officiating matches if he wins the upcoming elections.
The Phar Rangers bankroller is one of the favorites tipped to likely emerge as the winner at the end of the GFA presidential election which has been slated for October 25.
Speaking at a special debate session organized for candidates on Monday evening at the Physicians and Surgeons Center in Accra, Nana Yaw Amponsah stressed on how he will curb the problems associated with refereeing in the country.
According to him, referees contributed to a large part of the rot exposed by the Anas video and hence must be critically looked at in order for those corrupt practices not to be repeated again.
He shared, "We have also had issues of refereeing where the home team is asked to take care of referee activities, referee transportation, feeding, accommodation, and this create the enabling environment for referees to deal directly with clubs.
"This is something that I intend to change. Am going to also ensure that referees take at least 50% of their allowances before games. Am going to ensure that the funds that come from the external bodies like FIFA into refereeing activities are appropriated correctly".