Adopt Progression System For Current U17 Team – NSA Boss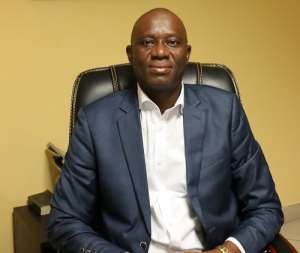 National Sports Authority boss Majeed Bawa has stressed that it will be essential to develop a progression system to ensure Ghana monitors the current U-17 team as they progress from this stage through the u20 system to the National side.
According to him, the team that recently returned from Uruguay following their participation in the u17 FIFA World Cup have shown great prospects and Ghana must do everything we can to develop the squad.
"What we will want to say is that whoever will be the head of the Technical team for this particular generation, we have to do whatever we can to keep the team together like coach (Evans Adotey) said.
He continued "There should be a progression system so that we know that in the next few years these are the same crop of players that will represent Ghana at the U-20 and when the time comes they will represent Ghana at the Queens level."
Majeed Bawa further assured that the National Sports Authority together with the Ministry of Youth and Sports the Normalization Committee is going to put their heads together to ensure they put measures in place to oversee the progress of the team.
"The Ministry of Youth and Sports, the National Sports Authority and the Normalization Committee will put their heads together to make sure that these things happen. We need to have a plan and policy for not only football in Ghana but sports in general so that we don't waste talent that we unearth," the NSA boss indicated.