Bashir Hayford To Strategize And Prepare Queens For AWCON 2018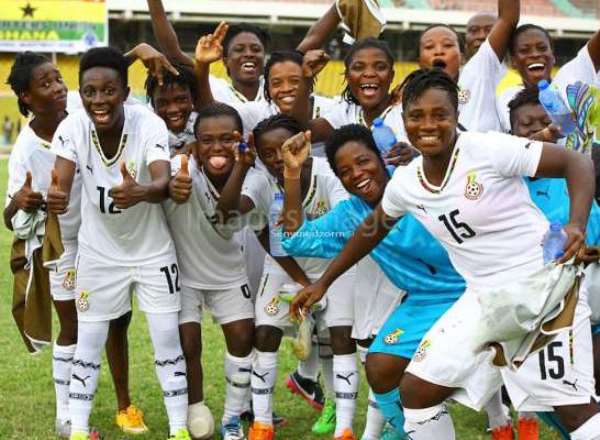 Head Coach for the Black Queens of Ghana, Bashir Hayford has disclosed that it is time he strategizes and prepares his team for the Total Africa Women Cup of Nations (AWCON) scheduled to kick-start next month.
His comments come on the back of the AWCON draw which was concluded yesterday. The Senior Ghana Women's Team have been put in the same group with continental giants Cameroon, Algeria and Mali. A tough group which many has tagged as the group of death.
Speaking in an interview with the press after the draw, Coach Bashir Hayford stated that he has never been bothered with the potential of meeting any of the seven teams who will be featuring in the eight-nation tournament. According to him, a team cannot avoid any of the teams if it wishes to win the trophy.
"What was going through my mind was that I had seven countries, any of them I was prepared to play any of them. Fortunately, three has joined us to be four; that is Algeria, Cameroon and Mali. I am not afraid of any of them at all because whether they put you in Group B or they put you in Group C, you have to play. If you play and you qualify from one Group you will go and meet the other counties so why do you fear one or say I like this one. After dealing with the one you like what about the one you don't like", the Black Queens coach said.
He continued "Now that we have gotten four of them, we are going to strategize and monitor them very well and make sure the Queens prepare well to face them".
Coach is also optimistic that the players he has in camp at the moment are capable of delivering and ensuring that they succeed in the tournament next month. He is also counting on some foreign players to join camp and strengthen the current squad.
The tournament will start from November 17, 2018, to December 1, 2018. The Black Queens will play Algeria in the tournament opener at the Accra Sports Stadium.
Eric Nana Yaw Kwafo
Journalist