CONFIRMED: Dan Kwaku Yeboah Handed Normalization Committee Spokesperson Job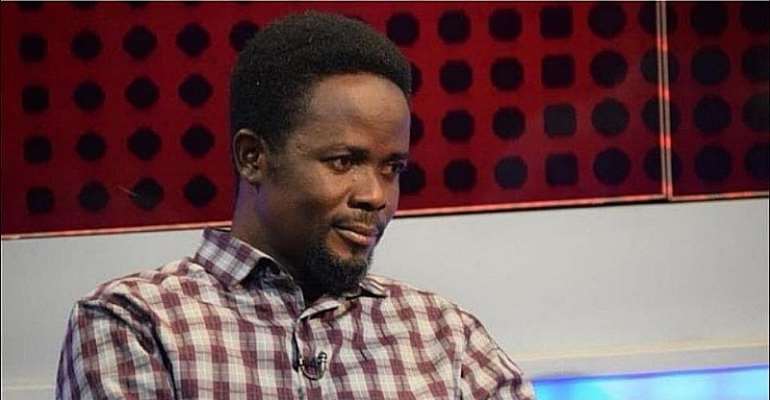 Experienced Sports Journalist Dan Kwaku Yeboah has been handed the mandate to work as the Public Relations Officer (PRO) of the newly set up Normalization committee set up by FIFA and the Government of Ghana.
Dan Kwaku Yeboah who works with Media giants Peace FM confirmed the appointment yesterday in an interview with Okokroko FM.
According to the ace sports presenter he was handed his appointment letter after he was invited to the committee's office yesterday.
"l was call up to the committee's office later today where they surprisingly handed to me a letter of appointment as PRO for the Normalization Committee", Dan Kwaku Yeboah disclosed.
Dan Kwaku Yeboah was part of the CAF/FIFA liaison committee that was set up to oversee the affairs of National teams to honour international assignments.
As it stands now it appears the work he did with that committee as their PRO has impressed Dr Kofi Amoah and the Normalization Committee. Hence their decision to hand him the PRO job.
Dan Kwaku Yeboah indicated; "I can't attribute my normalization committee appointment to my good work done but I believe my short stint with the Liaison Team under Dr Kofi Amoah as chairman who currently chairs the Normalization Committee got pleased with my output and followed suit to hand me this position".
The Normalization committee has been tasked to run the Ghana Football Association (GFA) following an Anas Aremeyaw Anas investigative piece into football that has shaken the foundations of the Association and football as a whole.
Communication will be key for the committee and with the appointment of Dan Kwaku Yeboah, it means he will play an integral role in restoring football in the country back to normalcy.
Eric Nana Yaw Kwafo
Journalist