Nicholas Opoku And Daniel Amartey Meet After Preseason Friendly Between Udinese And Leicester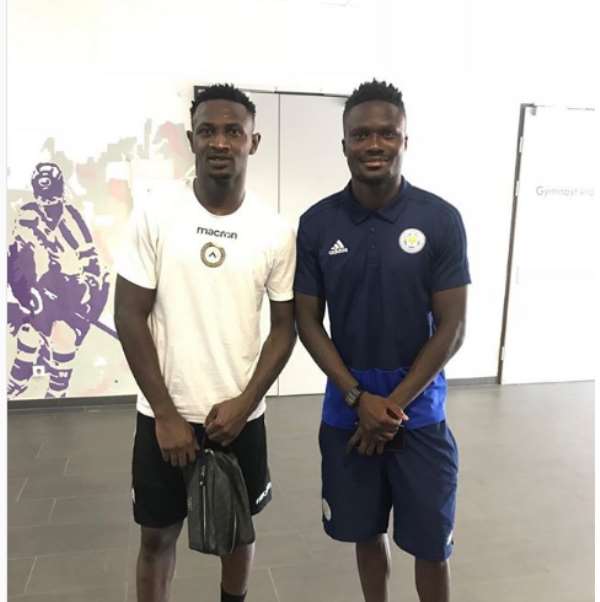 Ghana defenders Daniel Amartey and Nicholas Opoku met after a preseason friendly on Saturday between Udinese and Leicester City in Austria.
The Ghana Internationals both played in the game that ended up with a win for Udinese, with Nicholas Opoku hugely impressing for the Italians.
Leicester City were beaten 2-1 by the Serie A side in a mouthwatering encounter.
Udinese started well and when Kevin Lasagna converted to open the scoring, it made City's challenge against a competitive Serie A side even more difficult.
After breaking the deadlock through Kevin Lsagna, Udinese had a second 19 minutes later through Darwin Marchis but Leicester could not find a reply until the 89th minute.
Nigerian forward Kelechi Iheanacho scored the consolation for the 2015/16 English Champions.
Meanwhile, Daniel Amartey's compatriot Nicholas Opoku came on in the second half for Udinese and fired a shot which nearly trouble Leicester goalkeeper Ward.