Black Princesses Motivated Ahead Of U-2O World Cup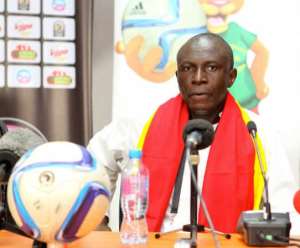 The Ghana Women under 20 National Team, the black princesses are determined and motivated to perform and make Ghana proud, head coach of the team Yusif Basigi has disclosed.
In an interview with Class FM, the experienced coach emphasized that the young ladies know what playing at the world stage will do for them so they are very determined to represent their country.
"Well I will say that in terms of motivation they are intrinsically motivated because they know what it takes to get such an exposure", Coach Yusif Basigi said.
Coach Basigi insists they are motivated to give off their best in order for them to be scouted by scout and clubs around.
"And then also, for wearing the National jerseys with their names at the back, as well as knowing that there are people watching them at home in their country, they are more than motivated to deliver".
The team is expected to undergo their final training section at the Ghana-man soccer of excellence at Prampram today before flying out to Spain for final preparations. After which they will move to France where the women u20 world cup is going to be staged.
For coach Basigi, the facility at Prampram is good but they have challenges. He opines that the equipment and other facilities available help them but not to the higher standards that will be ideal when preparing for a tournament where they will be competing with the rest of the world.
"We cannot get the very best in Prampram but we are managing the available materials or the available facilities that we have", Yusif Basigi said.
He believes that taking the team for a training tour will be very much ideal. Which of course they have worked on that and hopefully they are going to have a feel of international friendly before they finally go to France for the tournament.