Michael Essien To Miss Persib Bandung Pre-Season Friendly Clash Against Perserang Serang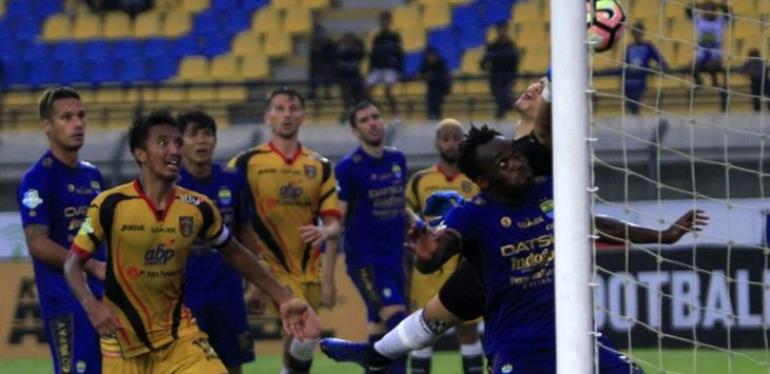 Ghana midfielder Michael Essien has been left out of Persib Bandung squad that will face Perserang Serang in a pre-season training match on Thursday.
The Ghanaian enforcer returned to Persib began training with Persib Bandung a fortnight ago after undergoing a recovery therapy in London, but was directed by the medical team to train away from the group.
And as Persib engage second-tier side Perserang Serang at the Maulana Yusuf Stadium on Thursday, the 35-year-old's name was missing from the matchday squad as he continues to work on building his fitness ahead of the coming Indonesian League 1 campaign.
Deputy Coach of Persib Bandung, Fernando Soler stated that they will need only 20 players for the game.
"We are leaving with the core team," said the Argentine trainer.
"We are taking 20 players to the match. The composition is not much different from that brought to Tasik."
The squad for the match is below:
Henhen Herdiana, Bojan Malisic, Wildansyah, Puja Abdillah, Hariono, Dedi Kusnandar, Eka Ramdani, Supardi, Atep, Gozali Siregar, Febri Hariyadi, Inkyun Oh, Ezechiel Nduoasel, Airlangga Sucipto, Muchlis Hadi, Gian Zola, Indra Mustafa, Ramdani, M Natshir, and I Made Wirawan.
For more Ghana football news visit www.ghanasoccernet.com