Accra Witnesses Amazing Ghana Edition Of U13 Dubai Intercontinental Cup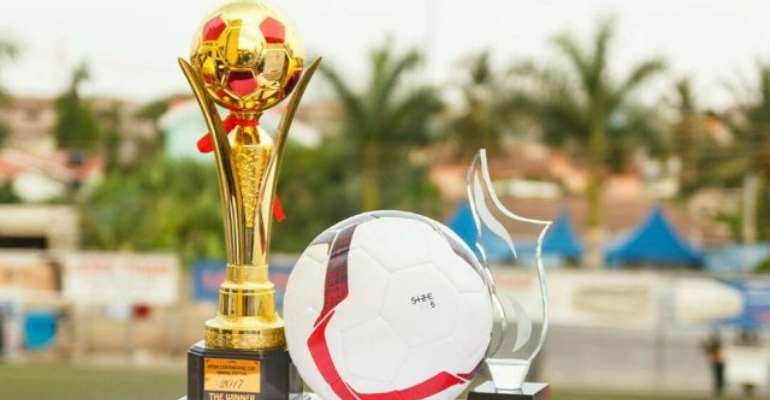 The inaugural U13 Dubai Intercontinental Football Cup Ghana Edition was held at the Lizzy Sports Complex on December 2nd and 3rd 2017.
A total of 8 teams took part in the tournament with the objective of securing the sole ticket to represent Ghana at the global event in Dubai in February 2018.
Lizzy Sports Academy emerged as champions of the two-day event and thus represent Ghana in Dubai.
Real Madrid, Juventus, Barcelona, Liverpool, Celta Vigo are a few teams that have already confirmed their participation in the global event.
Real Madrid legend, Michel Salgado graced the tournament with his Spanish Soccer Schools team to take part in the tournament as guests.
After the tournament, he was led by the organisers of the competition, Centa14 Sports and Entertainment Limited, to visit the Borstal Home of the Prisons Service at Roman Ridge where he presented football jerseys and other clothing items to the inmates.
The Director of Operations and Social Projects of the company, Willem Alexander Coleman, stated that their aim is to widen the scope of the team selection to other regions of the country in order to attract more talent. He expressed optimism that Lizzy Academy would make a mark in Dubai and that next year's competition in Ghana would be even stronger.
Seven players were pencilled down by Michel Salgado to take part in various tournaments in Europe and Asia. Whereas some of the players are being recommended to his hometown club, Celta Vigo, he is keen on keeping some of them in his academy in Dubai as well.