West Brom Scouts To Watch Richmond Boakye In Europa League Clash With Cologne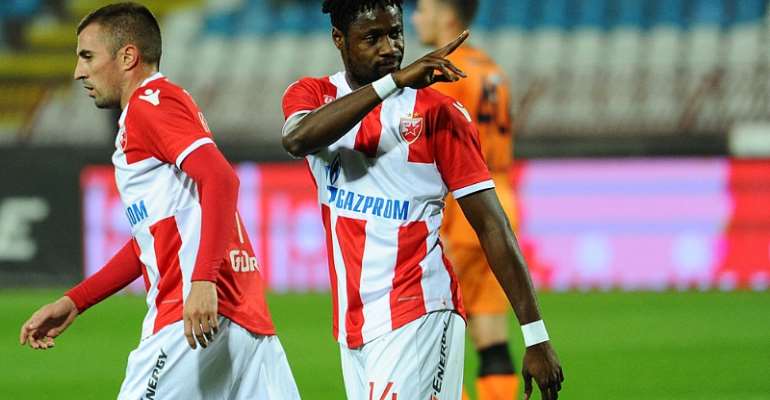 English Premier League side West Bromwich Albion are among the clubs who will check on Red Star Belgrade marksman Richmond Boakye against Cologne in the Europa League on Thursday.
The 24-year-old hitman has also been watched by Chelsea and Everton after scoring 17 goals for club and country this season.
Chelsea scouts checked on the 24-year-old during the Europa League tie between Red Star Belgrade and Arsenal.
Boakye has scored 14 goals in 13 games for the Serbian side this season including the spectacular winner against Cologne in the first round of the Europa League group stage.
Boakye had a two-year spell at Juventus after joining from Genoa in 2012 but failed to convince the coaching staff he was worthy of a starting place.
After a series of loans he has found his scoring touch with Red Star, and that has alerted clubs looking to bolster attacking options in January.