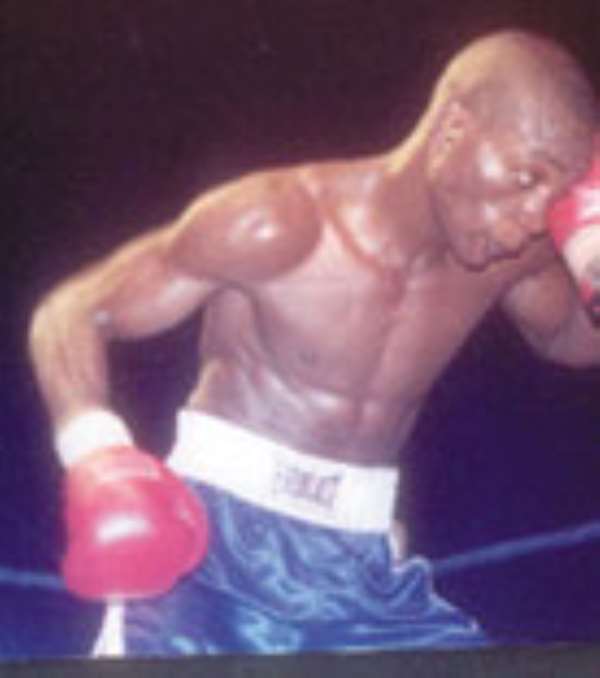 Ghana's Raymond 'Emperor" Narh will mount the ring at the Turning Stone Casino in New York on June 10,2005 to defend the North American Boxing Council(NABC) Light Welterweight title he won in America on November 24,2004.
Emperor Narh,the former commonwealth gold medallist will face American Daryl Logan in a 10 round contest which will be beamed live on ESPN.
Narh,who will fight 8days before Ike Quartey does in America,has a fight record of 14/1(13ko's).
Reggie Nash has already suffered at the Emperor's hands during the first title defence on April 15,2005.
Raymond Narh has asked for prayers from Ghanaians for himself and Ike in the month of June.
The cool Emperor of boxing says "Ghana would soon have a world champion".