What really happened to sensational Freddy Edu's career and some promising players
Sports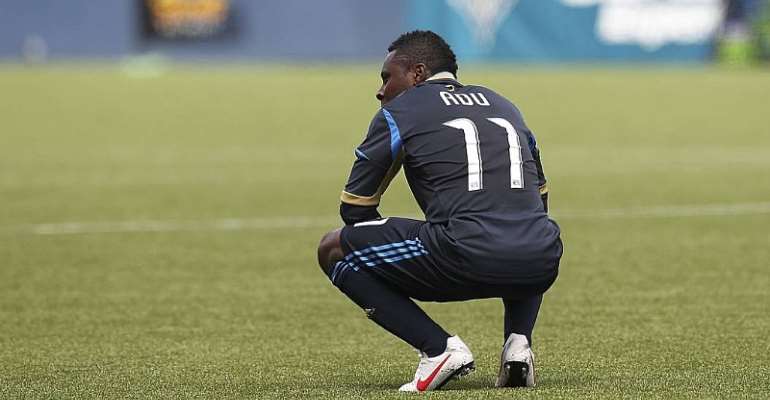 Real Madrid have plucked a 16-year-old from the Brazilian youth leagues for a staggering £38.7m.
Flamengo's Vinicius Junior may only have 17 minutes of senior football under his belt so far, but that hasn't stopped numerous YouTube skills compilations of the teenager springing up.
Despite becoming one of the most expensive teenagers on the planet and being predicted to be a future 'Galactico' at Real Madrid, Vinicius won't play for them until he's 18.
£38.7m can weigh pretty heavily on 16-year-old shoulders, so will he be the next Lionel Messi or the new Francis Jeffers ?
We've compiled a list of other youngsters who were tipped for greatness by the football hype-train, with mixed results.
Martin Odegaard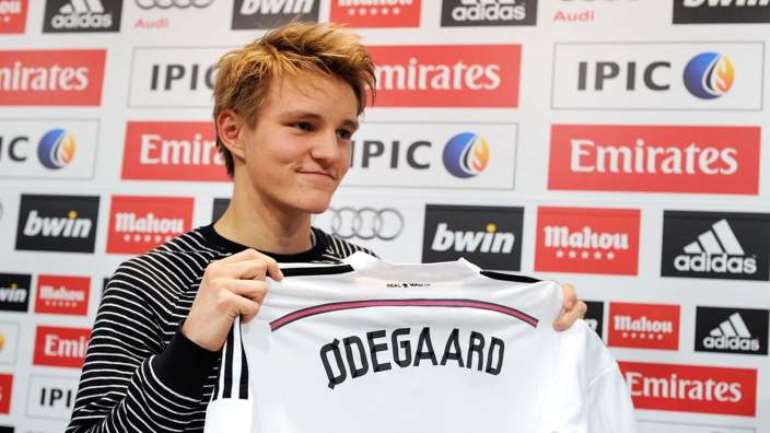 Getty Images
Vinicius Junior should probably have a chat with Martin Odegaard.
The Norwegian caused a stir when he was signed by Real Madrid aged just 16, back in 2015.
At first, the teenager was asked to play for the Real Madrid B team called 'Castilla' under then-coach Zinedine Zidane, but as a high-profile signing, he was expected to train with the first team too.
Training with two teams made things tricky for Odegaard, who struggled to settle, and he had to wait 679 days for his full Real debut.
Odegaard is officially a Champions League winner after being named in their squad for the 2015-16 competition, despite not playing a minute that year.
After one cup start and one substitute league appearance in two years, Odegaard is now 18 and a third of the way through an 18-month loan spell at Dutch side SC Heerenveen.
Bojan Krkic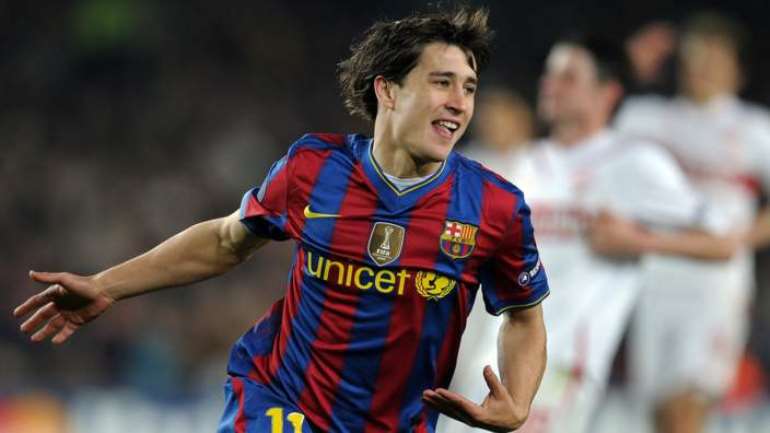 Getty Images
At 17, Bojan Krkic was breaking records in Spain and across Europe after taking La Liga by storm, scoring a whopping 10 goals in his debut season with Barcelona.
'There are only a few players who have a magical touch,' Pep Guardiola said while managing Barcelona, 'and Bojan is one of them.'
He was dubbed as 'the new Messi' but failed to live up to the hype, and Bojan eventually departed for Roma.
He went on to have another unsuccessful spell at Barca and periods at Milan, Ajax and Stoke City, where he combined moments of magic with long spells out injured, scoring 14 goals in 52 games across two and a half seasons in the Potteries.
He spent the second half of last season on loan at Mainz 05 in Germany, where the team survived a relegation battle at the bottom of the Bundesliga.
Not sure Messi is worried.
Freddy Adu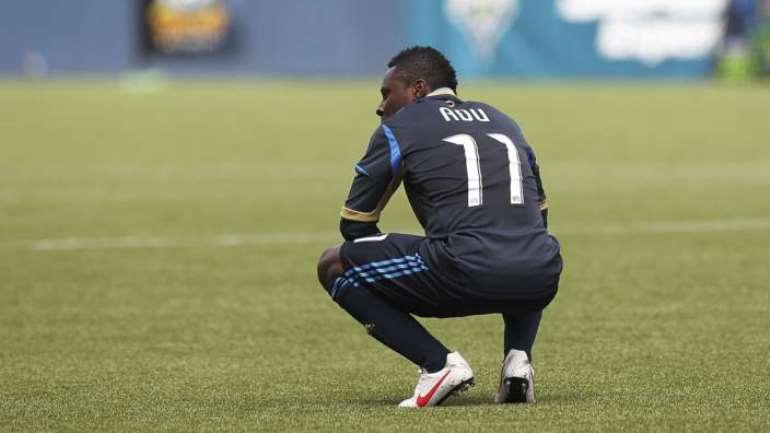 Getty Images
Signed up to Nike at 13, the youngest player in the MLS at 14, turning out for the USA at 16 - all indicators that Freddy Adu was destined for greatness.
Factor in a legendary status on Football Manager and it's no wonder Adu was dubbed 'the next Pele'.
So where did it all go wrong?
Adu was later picked up from MLS side DC United by Portuguese giants Benfica, but the Ghana-born American striker later said: "Going to Benfica was not a good decision. As an 18-year-old, there was too much pressure to win right away.'
When that overwhelming pressure became too much, Adu went on to endure short-lived periods at clubs many might not have never heard of, including Greek team Aris, Turkey's Caykur Rizespor, Brazil's Bahia, Serbian side Jagodina, plus Finland's Kuopion Palloseura and SC KuFu-98.
3rd party content may contain ads - see our FAQs for more info.
YOUTUBE
'At 23 I would have liked to have been playing in a top league in Europe,' Adu told the BBC, 'but sometimes you've got to take a different route.'
So why did it all come so fast for Freddy?
Adu said he turned pro so young because his family needed the money - his talents were their way out of poverty.
Federico Macheda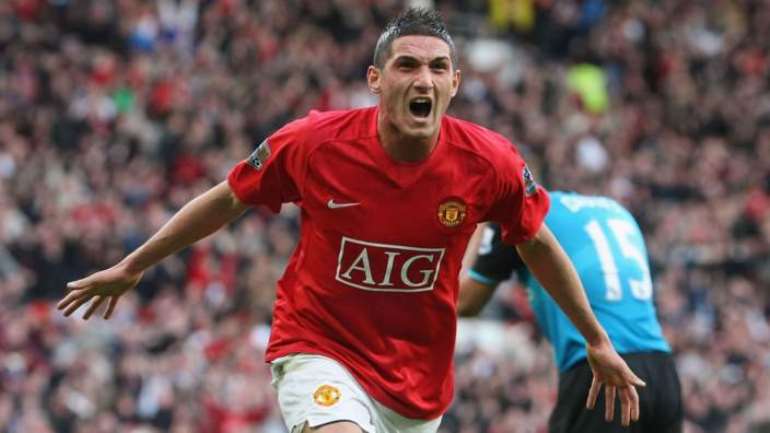 Getty Images
During a tense Premier League title race with rivals Liverpool in 2009, Manchester United were struggling at home to Aston Villa when legendary boss Sir Alex Ferguson threw on an unknown 17-year-old Italian called Federico Macheda.
With the scores level at 2-2 in stoppage time, Macheda turned beautifully and scored a stunning 93rd-minute winner out of nowhere that would effectively secure the title for United.
"Nobody cared who I was before that goal but the day after, I would go to the Trafford Centre [in Manchester] and have 100 people around me,' Macheda later said.
'I woke up and I was on the front page of newspapers all around the world.'
It seemed like the goal would catapult 'Kiko' into the realm of the world's top teenagers, but it never happened, and Macheda was loaned out six times in four years.
He now plays in the second division of Italian football with Serie B side Novara.
Nicklas Bendtner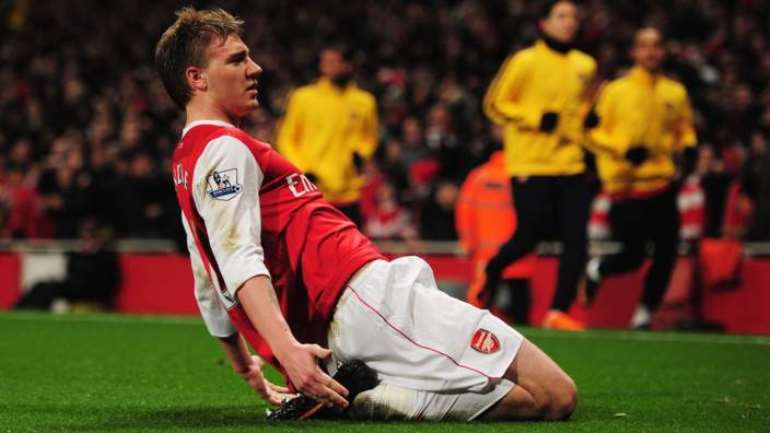 Getty Images
Don't laugh.
'Lord Bendtner,' as he is better known as these days, has become an ironic football icon for his long list of disappointing performances on a football pitch, but he was once considered to be one of Arsene Wenger's hottest prospects at Arsenal.
At 16 years old, the Dane seemed to have it all: strength, height, an imposing presence, and a brilliant record in his youth career at Arsenal. He made a huge impact on loan at Birmingham City in 2006, scoring 11 times as the Blues won promotion to the Premier League.
However, that success was short-lived and despite his immense self-belief, he never really did it for Arsenal.
Having proclaimed himself 'one of the best goalscorers in the world', Bendtner would later fall out of favour at the club, and even once went 767 days without making an appearance.
Wenger had hoped a series of loan spells would revitalise Bendtner's potential, but unfortunately he never was able to live up to his own hype.
He now plays his football at Norwegian club Rosenborg. He's still only 29.
Sonny Pike
3rd party content may contain ads - see our FAQs for more info.
YOUTUBE
If you thought Freddy Adu had it tough, spare a thought for Sonny Pike.
The young English lad once said he'd scored 'about 150 goals a season, 300 if you count the other competitions I played in,' and was tipped to be the next Diego Maradona.
After interest from a number of Premier League teams, Sonny became famous when he went on trial at Ajax's famous academy in the mid-90s.
At 14, Pike was already starring in adverts and had both his legs insured for £1m, but the obligations of the media and pressures around him at such a tender age began to overwhelm him.
Pike said that his father was central to the demise of his career , believing his dad was 'hungry for the public attention and got carried away by the publicity side of things, and did me a great deal of harm".
Pike eventually vanished from the game and later embarked on a career in carpentry.
'I don't know much about football these days,' he told The Guardian in 2016.
'When I was younger I was obsessed, I could imitate all the players, but now I rarely watch a game unless perhaps England are playing.'
Source; BBCSPORTS
For more Ghana football news visit www.ghanasoccernet.com