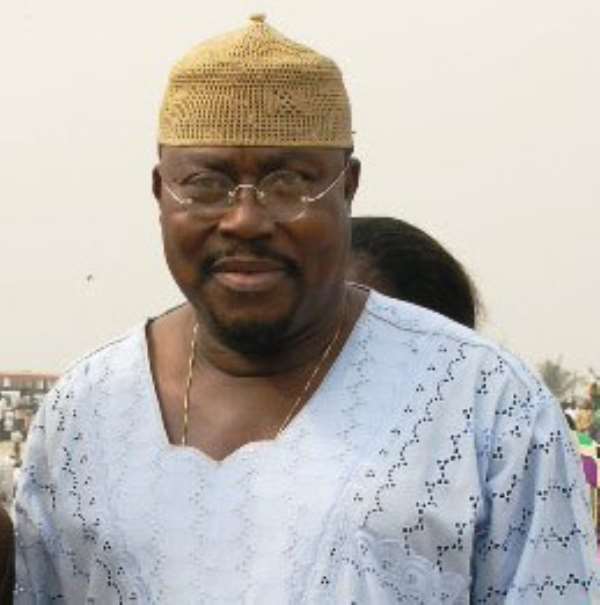 The decision of Ghana FA chairman, Dr Nyaho Nyaho-Tamakloe, to take the association's problems before the law courts, could abruptly end his term in office.
Tamakloe, who went to a High Court in Accra last year to stop the GFA's congress from impeaching him, has lost favour with Fifa, football's governing body, for violating its statutory provisions forbidding such a step.
"The current president of the Ghana FA has repeatedly violated Article 61 of the Fifa statutes which states that recourse to ordinary courts are prohibited," Fifa's deputy general secretary Jerome Champagne told BBC Sport's Patrice Citera in Kinshasa on Wednesday.
On what sanctions Fifa is likely to impose on the GFA boss, Champagne said: "The cases of violations belong to the national FA, according to article 13 of our statutes, which means it is for the [GFA] members to impose sanctions."
Champagne, who is accompanying Fifa president Sepp Blatter on a six-nation African tour, said football's world governing body is disappointed with the calibre of people running football in the West African country.
"We are very sad because we know the talents that exist in Ghana.
"We know the results which have been achieved by Ghanaian national teams."
Fifa has instructed the GFA to draw up a roadmap for the reorganisation of its chaotic administrative structure, which is responsible for the infighting within the association.
"I have spoken with GFA secretary Kofi Nsiah, who told me they have responded to our earlier letter," Champagne told BBC Sport on Thursday.
"But I am in no position to make any official comments on it until I return to Zurich."
The GFA's congress has set up a five-member body to carry out the reforms ordered by Fifa.
GFA vice-chairman Kwesi Nyantekyi and council members Jones Abu Alhassan, Ntow Fianko, Randy Abbey and Fred Crentsil are expected to forward a report in two weeks.
The Fifa president, who has visited Chad, Central African Republic, DR Congo and Burundi, will end his African tour in Rwanda on Friday.