Dreams FC midfielder Michael Mensah yearns for Ghana Premier League debut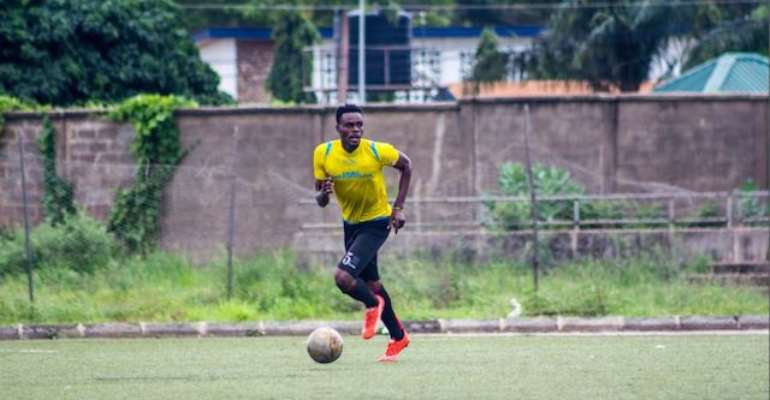 Lanky midfielder Michael Mensah is yet to make an appearance for Dreams FC in the 2015/16 Ghana Premier League but maintains he is not perturbed by the lack playing time.
Manager Akonnor's lads have earned a mid table spot after fiften games in the first round of campaign and looks set for an impressive finish to a debut season.
In an interview with dreamsfc.com, Mensah reveals the transition from a lower-tier player to a regualar starter in the premier league has been a bit difficult, he however believes his readiness to put in an etra effort will soon pay-off for a chance to feature for thr "Still Believe" lads.
'I'm doing my best at training to impress the manager so he will feature me'.
'I want to play in the Premier League; it is the dream of every player in Ghana.'
'It's not easy but it all depends on my output at training and I am putting in much effort,' he added.
Mensah was one of the ex-Ghana captain's trusted players as Dreams FC cruised for their maiden Ghana Premier League season from the National Divivsion One League.