Norlympics president excited for athlete's award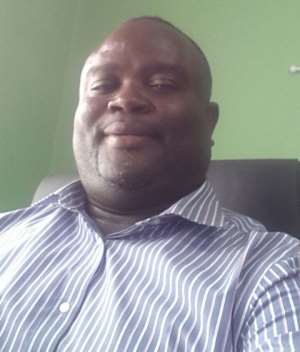 By Edna A. Quansah, GNA
Accra, June 6, GNA - The Norlympics President Norbert Amefu, has said that, he is excited Joseph Tindan Kuyon was adjudged the discovery of the year at the 41st MTN Sports Writers Association of Ghana (SWAG) awards.
The event, held over the weekend at the Banquet Hall in Accra, saw Kuyon who emerged a silver medalist at the World Children Taekwondo Cultural Festival in South Korea last year winning the prestigious award.
Amefu, who doubles as the Greater Accra Taekwondo Association chairman expressed delight to the GNA Sports saying ''I'm excited and this will encourage me to train more boys to get far. We are preparing Tindan for international competitions and he will make Ghana proud''.
He mentioned that, his investments in the 13 year old, has paid off and that Ghanaians should expect more medals from the athlete.
''It has totally paid off and my expectation has come through and this are just the beginning. There are more to come. I'm still training him to participate in the junior Olympics and he will shine there too.
''He is training seriously and prepared for international assignment. Definitely he will win medals for the nation," the president said.
GNA