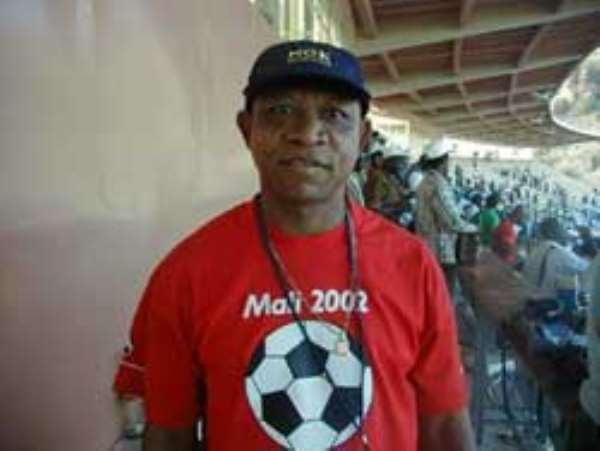 Accra, Oct 26, GNA - With three days to the closure of receipt of applications for the job of the head coach of the senior national team, the Black Stars, none of the local coaches have so far applied for the job as compared to the previous years.
Coach Abdul Razak, formerly of Kumasi Asante Kotoko has blamed the Ghana Football Association (GFA) for the growing depreciation of interest on the part of local coaches in handling the Black Stars. "None of us have applied for the Stars' job because of the disdain at which we have been treated with in the past". Coach Razak told the Saturday honoured by the Sports Writers Association of Ghana (SWAG) as the coach of the year at the SWAG's Annual Awards Night after leading Kotoko to win their first premiership title in 2003.
Coach Razak said that "The FA is liable for the plight of the local coaches and I cannot see us as a nation making progress in football if the local coaches are treated in this manner".
The "Golden Boy" who applied for the job of the Stars last year, said the procedure in appointing coaches for the team is also a discouraging factor.
"That practice would not only allow mediocrities to apply, but also give us a reason to believe that local coaches would not be considered no matter what".
He said the experiences of the locals in the past has taught them that the GFA will never give them the opportunity to exhibit what we can do best for the nation.
Coach Razak underscored the relevance of redefining the calibre of coach that the country needs before going for shopping.
"We have learnt nothing from our past experiences. Accepting applications, examining them before proceeding for interview has never helped us in the past and I expect people to know better".
Citing Germany as an example, coach Razak said, "Germany straight away knew exactly what they wanted and went in for Jugen Klinsman and didn't have to open applications to meet their standards".
The "Golden Boy" who described the current process as a none starter said "we simply can't wait to be overtaken by events. It is imperative to understand there is no time on our side".
He explained that whoever is appointed as the next coach to succeed "run away" Mariano Barreto would require a lot of time to build a formidable squad of the Black Stars capable of winning all 15 points to secure their qualification to the much desired Germany 2006 World Cup.