MTN Stretches Muscle On May Day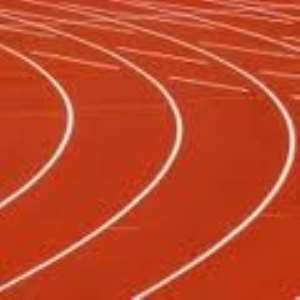 Workers of MTN on May Day laid down their tools and participated in sporting activities at the Lizzy Sports Complex at East Legon in Accra.
The program was part activities marking this year's Workers Day celebrations.
An hour of aerobics preceded the well-attended event, drawing most of the senior executives of the communications giant, including CEO Serame Taukobong, which was followed by a five-aside football game involving MTN and Huawei, which the former won 6-2.
Human Resource Executive of MTN, Mrs Amma Benneh Amponsah said, 'It is our hope that today's activities would encourage employees to continue to undertake frequent workout sessions for a stronger, health conscious lifestyle.
'I take this opportunity to again celebrate all employees for your contributions over the years. On this special occasion, we celebrate and congratulate all MTN employees for their invaluable contributions to MTN's success.
'As an organization that has the health of its employees at heart, we have picked today to continue the awareness creation on healthy living to our valued staff.'
Themed 'Sustaining workplace productivity and social partnerships through employee wellness', the labour day was commemorated in all the respective districts in partnership with the Employee Union and Huawei Technologies.
Acting Executive Secretary of the National Labour Commission, Dr (Mrs) Bernice Welbeck, said, 'It is therefore important for us to ensure that organizations provide the enabling environment and put in place the necessary measures or basic things that protect the health of our workforce.
'It is very sad the number of cases that continue to be recorded as a result of poor health and safety measures in organizations, thus leading to injury on the job, loss of jobs, occupational-related diseases, which sadly in some situations lead to occupational deformity and even deaths.'
Kofi Owusu Aduonum