Will Olympics' 103 years old trio signings make any difference?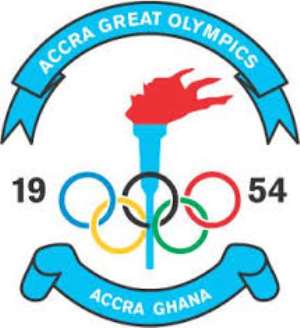 By Eric Opoku
Accra great Olympics signed former Ghanaian internationals Osei Boateng, Dan Quaye and Richard Kingson. The three players ages sum up to 103. Will these three players make the difference for Accra Great Olympics?
Olympics despite huge investment from OMP this season, are battling relegation. As one of the oldest teams in Ghana, Olympics in the bid not to return into the division one league has sighed Richard Kingson, Osei Boateng and Dan Quaye. So will Olympics survive in this season?
Olympics has strangled for consistency in the league for the last 5 seasons. Olympics just returned to the premier league this season with Optimum Media Prime(OMP) securing 40% shares in the team. A lot of pundits expected that with a lot of financial investment the club will definitely stay in the top flight. It is contrary as Accra Great Olympics once again finds itself in the last 3 of the league table.
So will Richard Kingson, Osei Boateng and Dan Quaye save Olympics from relegation? We shall all be witnesses when the league bounces back at 21st February, 2015.