Optimism galore: Black Stars operation 'do well' on course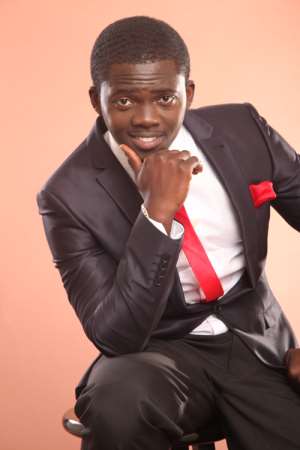 All of a sudden the chants of come on Ghana have become louder. The pessimism is giving way to belief and a Black Stars team penned down for a first round exit is looking good for a place in the final of the 2015 Nations Cup.
There will be no declarations of 'I told you so' from Avram Grant, those in charge of the team of the players. This was a tournament preceded by toned down expectation. Now it is difficult to keep that expectation down.
Maybe we should not have doubted that much but then again that is only a conclusion with the benefit of hindsight. This team of Nations Cup veterans, promising youth and a coach with vast experience was simply tasked to do well. In Ghana that has often meant finish in the semi finals.
When Avram Grant signed on his new Ghana job, the mandate was to win the Nations Cup in 2017 when the hope is that the Black Stars will be playing in front of passionate home crowds. To achieve that he drafted in some new names notably Daniel Amartey and Kwesi Appiah.
Apart from that this has been a team that has been in the works for some time now. Emmanuel Agyemang Badu, Rabui Mohammed, Dede Ayew and Asamoah Gyan played in the last final that Ghana lost five years ago in Luanda. Jonathan Mensah was there too. John Boye has suffered the pain of two semi final exits; Harrison Afful felt that pain too in 2013 in South Africa when Burkina Faso unexpectedly knocked Ghana out in the last four. They have formed the spine of a team that has brought all those years of impeccable experience to bear on the present campaign. And those new boys, Amartey and Appiah have made the team even better now, providing very good options in both defence and attack.
Maybe Grant's greatest gift to this team has been two fold. First has been the belief that they can win when the rest of us have thought they could not. The most important maybe has been his willingness to stir things up and change when there have been obvious flaws.
When the heavily criticised 3-5-2 system was not working after the defeat to Senegal, Grant gave up on it. Jordan Ayew has been a willing runner this Nations Cup but the final product has been poor. He got three games, didn't seem to have fixed that and then finally had to make way for Kwesi Appiah. It was a simple but brutally efficient change. Daniel Amartey's form in the openings of the tournament provided the sort of security at the back that set the Stars on the path up to their semi final placing.
But Grant has also stuck with those players he has believed stoutly in, refusing to budge on earlier concerns about Dede Ayew's form and Christian Atsu's indifferent start to the competition. The pair have both scored braces for Ghana now.
The sum of that has been renewed faith and belief in the team. And this is a team from a country where tournaments seem to be our bread and butter. True, there has been no Nations Cup trophy since 1982. It represents a major blot on the country's football reputation but there is also no denying the fact that in tournament situations, Ghana has had an ability to mix it well.
Five straight quarter finals have become five straight semi final placing. Once on that occasion, the Black Stars have reached the final, losing to Egypt in 2010.
That is the form of a quintessential tournament team, one of those sides always at a business end of a major championship, one you can never write off.
The failings in the semi-finals though tell another story on its own. In 2008 it was at home against Cameroon who had come into the tournament without much regard. In 2012, it was Zambia who knocked the Black Stars out at that stage enroute to their first title while Burkina Faso emerged from nowhere to take Ghana out on penalties in 2013.
Those losses to Zambia and Burkina Faso especially exposed an entitlement culture amongst the team that seemed to suggest they believed Nations Cup wins was theirs as a matter of right. It also exposed a mental weakness, an ability to be able to keep an eye on the immediate first before thinking of what's to come later.
It is a mistake that hopefully Grant's team won't make the group stage has suggested a new found mental toughness that was alarmingly absent in 2012 and 2013. After the opening day breakdown against Senegal it has all come together nicely for the Black Stars now.
Thursday will test that mental resolve again. Equatorial Guinea have been enthusiastic hosts, had generous referring decisions in their favour against Tunisia but also have a certain Javier Balboa whose stunning free kick winner showed they have some quality too.
But this has to be for the Black Stars. The tournament record has not been bad when consider that for all the hype Senegal have exited the Nations Cup at the group stage their last two appearances, that Cameroon in that same period just can't seem to get it right and that for all that was said Algeria is heading home.
Another semi final exit will mean nothing. All the old questions about the mental strength of this team will come flooding back if they suffer another semi final exit after those inglorious defeats to Zambia and Burkina Faso.
"This article is brought to you by cheki.com.gh , Ghana's #1 Car website and official Online Sponsor of the Black Stars"