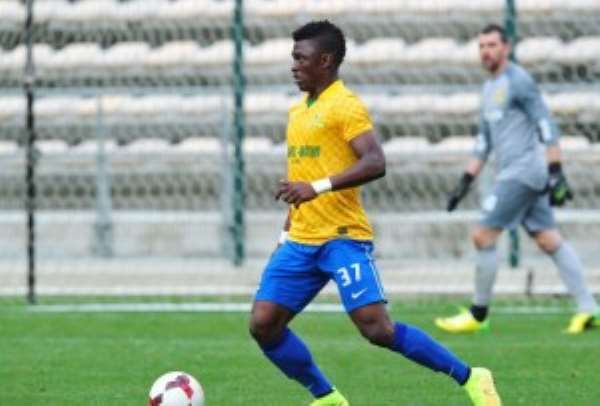 Ghana champions Asante Kotoko have confirmed their interest in re-signing out-of-favour Mamelodi Sundowns defender Rashid Sumaila.
Sumaila, who made 23 appearances for the club last season, is currently stuck at the South African side as he has not been registered for this season due to an exhausted foreign quota.
Opoku Nti, the general manager at Asante Kotoko, confirms their interest in the 21-year-old, who has previously played for them.
"We did approach Sundowns for his services for a one-year loan. Sundowns have agreed on a transfer fee for a loan deal and we are still working on completing the deal," Nti told KickOff.com
"We want him back because we have been told that he will not be able to play for them this season."
The Ghana Premier League – which should have started last month – is still to kick off due to a boardroom battle involving a club (King Faisal) that was relegated at the end of last season which is now fighting its way back via the legal route.
Asked how they will be able to register Sumaila – as the Ghana FA has told this website that the club-to-club transfer window closed on September 30 – the Kotoko official says they are working on it.
"We are working on this matter because the league hasn't even started due to the ongoing court cases," says Nti.
Sumaila, who was at the 2014 World Cup in Brazil with the Black Stars, had European interest in his services during the off-season but nothing came of it.