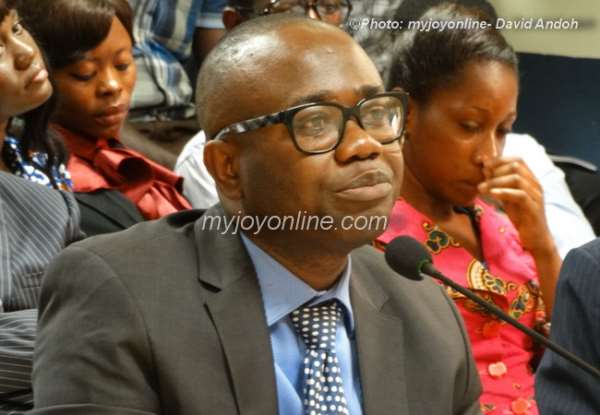 Officials of the Ghana Football Association have had to abandon 2,000 footballs at the port because they could not afford to pay the high import duty needed to clear them.
The footballs were donated by Black Stars' kits sponsors, Puma, to help in the development and promotion of the game of football in the country.
But FA President, Kwasi Nyantakyi said the Association could not raise the duty to clear them when they arrived in the country.
Mr. Nyantakyi made the revelation on Thursday, October 2, when he made his third and final appearance at the hearing of the Presidential Commission of Inquiry into Ghana's participation in the 2014 World Cup tournament in Brazil.
The GFA he said, was compelled to purchase the same items on the local market because it was cheaper to do so.
"We left them at the port because we couldn't raise the funds," he told the Commission chaired by Justice Senyo Dzamefe.
Poor infrastructure
The FA President strongly advocated the need for the state to invest in developing infrastructure in order to produce the talents and promote the game at district levels.
He said most playing pitches in the country are in such deplorable states that rather discouraged many people from playing on them for fear of sustaining serious injury.
The dry, brown and dusty pitches the President termed "sakora pitches", have become a disincentive to managers of the game at the lower levels hence the difficulty in producing talented footballers with the requisite skills to represent the country.  
"For some of the pitches, Europeans will not even want to walk on them let alone play football…they don't promote football [but] rather they promote injuries" he remarked. Story by Ghana | Myjoyonline.com | Jerry Tsatro Mordy | [email protected]