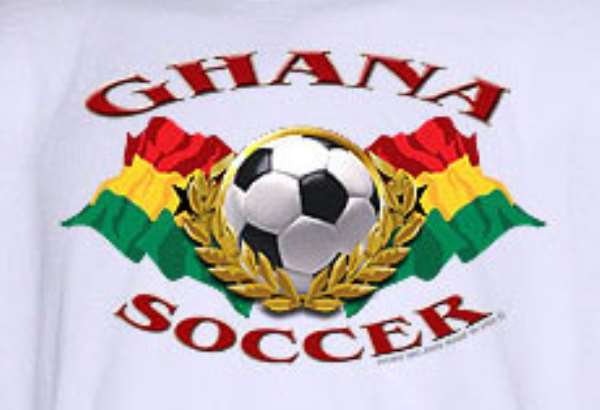 Ghana Football in Crisis: Why the GFA must act now to synchronize our Football Leagues
Congress is finally over and a new Chairman has now been nominated and elected unopposed.
The outgoing Chairman Mr. Ben Koufie with his last breath of office declared "there is too much interference in Ghana football" and we all know he is correct. However what we don't know is where the interference is actually coming from!
Its true to say that there are many theories out there as to where the interference comes from but no one is bold enough to say; well I say no one which is not strictly true because; Herbert Mensah of SOS Network has never failed to identify the inadequacies of our lack luster football administration over the years. During that time he has been the only one to my knowledge who has pointed the finger and expressed himself without fear or favor.
Never the less the rot still continued.
However, the end of the congress signals the start of a brand new day and no matter what we think about the new proposals for the so called "novelty league" there is one factor that we still have time to get right.
The issue for me is not what type of league we should have this season but when the league should actually start. To be honest I don't agree with the proposals for the North South divide but I do understand the logistics behind the decision. I would have gone along with the proposal in principle if the Congress had taken a step further by declaring a suitable start date for the league which would address a simple but major problem we face every time we wish to call up foreign based players to play national football.
By this I refer to the synchronization of our "novelty league" with the leagues of the rest Europe. I have been an advocate for this synchronization program for the past five years and so was very happy to read that none other than the Chairman of St Mirren (a first division side) Mr. Crenstill had made a similar appeal a few weeks ago. It has become even more noticeable since the Professor Barretto has also made the same plea to the deaf ears of the Ghana Football Association.
There are two issues for me here that are important.
1. Far from just throwing your voice and declaring how different the GFA would be run this time round, nothing would be more meaningful and effective than a declaration of deeds setting the stage for a GFA now bringing itself in tune with the rest of the world. The synchronization of not only the "novelty league" but also Division 1, 2, and 3 would in my opinion represent significant change and indicate in no uncertain terms that we are serious about moving progressively forward and stopping the rot.
2. The synchronization of our leagues would eventually also ensure that we would not have to go on bended knee to plead for European clubs to release Ghanaian players mid-season to honor national fixtures, friendlies or otherwise, because European Clubs would also be engaged in similar fixtures. We would be able to build a formidable and cohesive national team with a combination of local and foreign players.
Yes, it's easier said than done I know and the implications are deep and wide. Just what would clubs who are already struggling financially do to generate an income if the league is delayed up until August? How would players, coaches and other staff survive? What would our sponsors Kinapharma say? Would they jump ship?
Undoubtedly, this action would have its own repercussions in the short to mid term, but long term the benefits would be clear and not even the pending busy international schedule for this year would have had any affect upon our season if the league had already been synchronized.
One thing that baffles me about the "five year development plan" is why this issue of the league synchronization was never a feature, just can't understand it! Surely that aspect represents development?
Even though the GFA Congress is now over there is nothing stopping our football guardians from calling an extra ordinary meeting just to look into the feasibility of league synchronization and its implications with the view to its implementation this season.
Unfortunately, I doubt that this will happen, but wish to place every member of the GFA on guard concerning this issue which we can not continue to ignore but must debate thoroughly and implement at our earliest convenience.
With just one evening to go before the "novelty league" kicks off we have already witnessed the fall-out with the result from the Meteors who traveled to Portugal to play and were promptly given a lesson by the Portugal u/21's in playing and goal-scoring trouncing us 6 goals to 1!
The truth be known there was nothing to be gained from this trip to Portugal. A majority of the players who traveled will not be going to the Olympics in any case and so the game could never justifiably serve as preparation for our forthcoming matches in Athens. The trip could have only benefited one man and that was the Coach Professor Barretto! The other beneficiaries were the Portuguese u/21 who took the opportunity to fine tune their style, pattern of play and their sharpness in front of goal! As if to serve as further reinforcement of my point, we have already postponed two league games to the 30th May even before the season has begun! What clearer signal do we need to know that the decision of the PLB & GFA to commence the season now is seriously flawed?
The court cases and arbitrations remain a constant thorn in our side that will eventually bring us into a quagmire of deep embarrassment……..but we can't stop now
Finally, we also need time to consider ways in which to improve Division 1, 2 and 3. There has never been a sponsorship package for Division 1, 2 or 3 and teams continue to play on school parks and on soiled grounds without any hope of generating income from gate fees and the like and something must be done to change this.
The "development plan" should also be able to address this issue moving quickly to identify land that can be developed into football or sporting centres operating on a similar principle to the Accra Sports Stadium. We must also secure sponsorship, after all players from all the divisions eventually make it into the Premier League so why are we afraid to invest?
If we fail to develop stadiums and continue to resist the sponsorship of the lower divisions then the CAN 2008 bid will remain but a fleeting illusion to be pursued but never attained.
I suppose that is why even with hours before kick off I still say "Ready, Steady, Whoa!"
Nana Kwaku Agyemang UEFA Licensed Coach. Level 1 Coach Educator Former Coach Okwawu United FC