Yaw Ampofo-Ankrah Dares Accusers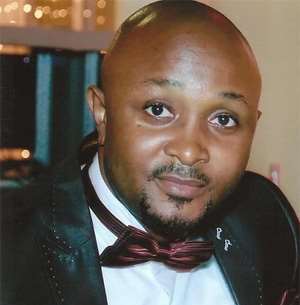 Yaw Ampofo-Ankrah
Yaw Ampofo-Ankrah
Seasoned Ghanaian sports journalist Yaw Ampofo-Ankrah has hit back at 'sponsored' online and newspaper allegations claiming that he was responsible for carrying supporters to Brazil.
The brother of the immediate past Sports Minister Elvis Afriyie Ankrah says he can understand why some people might genuinely confuse his professional work as a sports journalist and media consultant with his personal relationship as a special advisor to the former Minister on matters concerning media and communications.
However, when there are deliberate and orchestrated attempts to deceive the public with falsehood and unsubstantiated allegations, it must be thwarted immediately.
In a telephone interview from Rio de Janeiro where he is covering the World Cup, the former BBC, Metro TV and Joy FM reporter described the claims as evil, malicious and cowardly.
Ampofo Ankrah is currently contracted to Supersport in South Africa where he was based for training ahead of the commencement of the World Cup in Brazil.
The 39-year-old sports producer said, 'Firstly, let it be clear that my trip to Brazil was sponsored 100% by my employers Supersport. I did not go on GFA ticket, a sponsor's ticket. Neither was I sent there by the government. In fact, I have never been sponsored by any government to any World Cup tournament.'
He explained that with regard to the World Cup Committee, he was indeed a member of the media sub-committee chaired by SWAG President Mr. Ackah Anthony.
The founder and president of the Ghana Beach Soccer Association, says he has never collected a pesewa from anybody for visas or tickets for the World Cup and that includes government officials, corporate or private individuals.
The Supersport presenter confirmed that audio recordings, newspaper reports and online articles have been submitted to his lawyer for possible legal action, if necessary, to clear his hard earned reputation.
''I challenge those cowards making these evil allegations to come forward and declare their identities.
''My silence may have been misconstrued for acceptance of these lies. But it is rather because I cannot waste precious time in responding to such wild allegations, since I am competing with international brands and networks.''
In 2012, he resigned as the editor of TV3 sports to campaign for President John Mahama by forming the powerful Movement for Mahama group.
Meanwhile, as the executive producer of the World Cup Fans Diaries, he has confirmed that a special behind-the-scenes World Cup flashback would be aired immediately after the tournament ends in Brazil.
The television presenter is expected back in Accra after the World Cup Final on Saturday.