Rugby: Western Force and Wallabies winger Nick Cummins set to play in Japan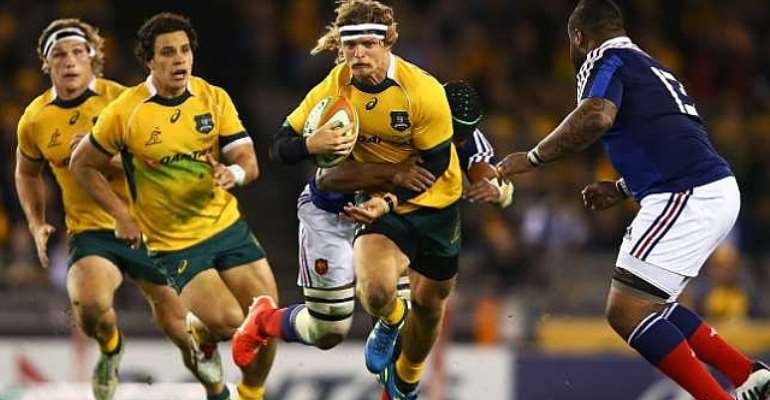 The Australia winger started all three Tests versus France last month to help his country to a clean sweep of the series, while the 26-year-old has been critical to the Western Force this season as their equal-leading try-scorer.
But after gaining a release from the remaining year of his Australian Rugby Union (ARU) and Super Rugby contract on Friday, Cummins may never play for his country again having agreed to join the Coca Cola West Red Sparks in the Japanese Top League.
Cummins is reportedly one of eight siblings, two of whom have cystic fibrosis, while his single parent father has been diagnosed with prostate cancer.
The popular winger - known as the 'Honey Badger' by his fans - could not knock back an offer to play in Japan where foreign players can earn more than in Super Rugby.
"Due to his unique and extreme personal circumstances, we have reluctantly made a decision to grant Nick an early release from his current contract based on compassionate grounds," ARU CEO Bill Pulver said on Friday.
"We wish him well for the future on and off the field and he is aware that we " and rugby fans across Australia who have embraced him as the 'Honey Badger' " would love to see him back in Australia in the future."
Western Force CEO Mark Sinderberry confirmed they were disappointed to see Cummins leave the club but understood there were more factors involved than simply where the winger would prefer to play rugby.
"It's hugely disappointing but, ultimately, it's more disappointing for Nick with the situation he's facing. It has come to a head today and will be sorted out over the next 24 hours for sure," Sinderberry said.
"The way it's come to a head is most likely not ideal. It's not that we weren't expecting it, but the timing caught us by surprise. The real issue is what Nick is facing though."
Cummins has played 12 Tests for Australia, scoring six tries.
But he will have to return to an Australian club to earn more caps, due to the ARU's eligibility rules, which preclude players based abroad from representing the Wallabies.