Sulley, KP did nothing wrong: Kwarasey considering Black Stars quit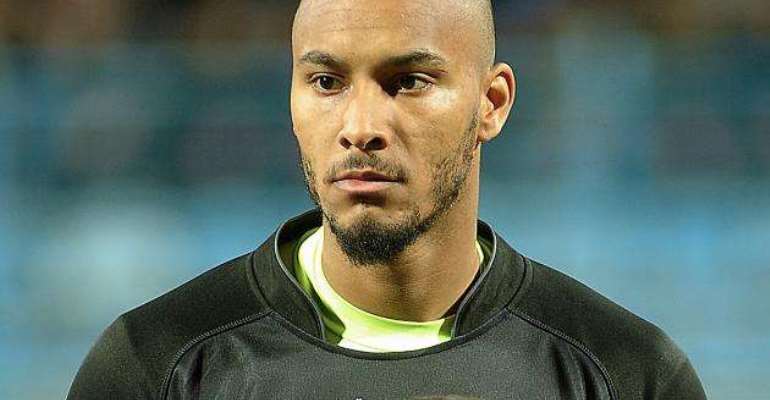 Adam Larsen Kwarasey is considering a break from the national team of Ghana after a chaotic World Cup experience.
The Stromgodset's goalkeeper has defended suspended duo Sulley Muntari and Kevin Prince Boateng, stating that it unfair to kick them out of Ghana's camp since they stood up for the rest of the players.
The 26-year0old said it all after Thursday's training session with his Norwegian side in an exclusive interview with VG about the sad experience in Brazil. It was his big dream. It  ended as a total mess  for Kwarasey, born and raised in Oslo with a mother from Norway and a father from Ghana.
Below is the full interview the Stromgodset Captain had with Norwegian media outlet VG:
AK: I would still have been pissed if it wasn't for the joy it was to come home to my son who was born during the World Cup. I don't think any other football player in Norway have experienced what happened with us in Brazil. It was a sick experience. Outside the pitch it happened way too much that a football player shouldn't have to be a part of. Trouble with the flights, the hotels and internal problems. It all exploded when Sulley Muntari hit an executive committee member of the Ghana FA during a team meeting. Things like that happen when it gets to that point. At the end you get fed up. I understand his reaction after what we experienced.
VG: What's your opinion about the decision that Kevin-Prince Boateng and Sulley Muntari was thrown out of the team?
AK: I think it was unfair. I don't think they did anything wrong. They stood up for the rest of the players. They spoke out, they told the truth. The truth was maybe too much for the guys running the FA.
VG: After playing the opening match against USA, you were axed from the starting lineup just an hour or two before the second match against Germany.
AK: It was hopeless. We had a match meeting four or five hours before the game. At that meeting I was in the team. Then it was a little bit back and forward. And suddenly I was out. I asked why. The coach didn't looked me in the eyes. He just looked down and said sorry. Then I understood that it probably wasn't his choice.
VG: Are you considering a break from playing for the Black Stars of Ghana?
AK: It's no point travelling to Ghana if it's other things than how you perform that decides if you play or not.