Toronto Blue Jays trump new York Yankees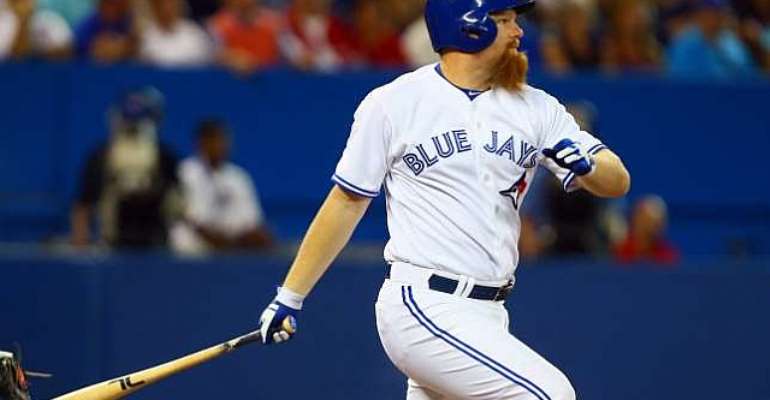 The Blue Jays were powered by Adam Lind batting in four runs, three of which came via a homer in the second inning that helped the Rogers Centre hosts balloon out to a 7-0 lead.
The Yankees picked up two consolation runs in the ninth, but it did not stop the American League's East division leaders from preserving their 1.5-game lead on the Baltimore Orioles.
Marcus Stroman earned his fourth win of the season as the Blue Jays' starting pitcher, throwing a career-high eight innings - conceding just one run off three hits.
The Orioles walked off against the Chicago White Sox 6-4, courtesy of Chris Davis' clutch three-run homer at the bottom of the ninth inning.
The Yankees are a further game behind Baltimore, 2.5 games off the Blue Jays with two games to play in their series in Toronto.
The Boston Red Sox were annihilated 12-3 by the Seattle Mariners, who chalked up 14 hits - four of which were credited to Logan Morrison, who batted in four runs.
The Tampa Bay Rays are 12 games behind Toronto, and suffered an 8-1 thrashing at the hands of the Pittsburgh Pirates.
Second in the AL's Central division, the Kansas City Royals were 5-3 winners over the Los Angeles Dodgers to move within two games of the leaders Detroit Tigers.
In National League results, there were shutout losses for Central leaders the Milwaukee Brewers and West pace-setters the San Francisco Giants.
The Brewers were kept to three hits as the East-leading Washington Nationals trumped them 3-0, while the Giants committed two errors and produced just four hits as they were silenced 6-0 by the San Diego Padres.
The St Louis Cardinals had only six hits but stormed to an 8-0 shutout of the Colorado Rockies, to move within 4.5 games of the Brewers.
Devin Mesoraco's grand slam sealed the Cincinnati Reds' 6-1 win over the Chicago Cubs.
Miami Marlins pitcher Nathan Eovaldi pitched over six scoreless innings, helping his side to a 4-0 shutout of the Philadelphia Phillies.