'Hearts Are Spiritually Weak'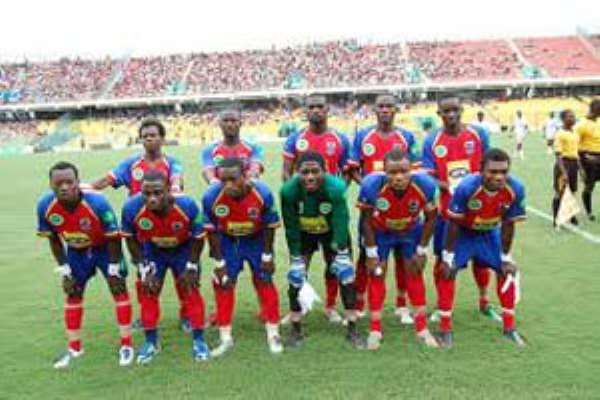 A staunch supporter of Hearts of Oak 'Ali Phobia' says the club's struggles this season is as a result of their 'spiritual weakness'.
The Phobians have known no peace since the shocking dismissal of coach David Duncan late last year.
His replacement, Mohammed Polo has since just won five of his 16 games in charge, losing a staggering nine.
The sleeping Ghanaian giants are now chasing second place with just three games to the end of the season.
But famous follower of the club Ali Phobia says the current executives don't do the necessary things in the spiritual realm to make the side successful.
'The club is spiritually very weak,' he told Metro FM.
'We used to pray a lot for the team from contributions of some of us the supports and even David Duncan during his time.
'But then under Neil [Armstrong] those prayers have been neglected.
'It was the reason for sacking Nat Ofosu (ex Team Manager) and now the team is without any spiritual backing.'