2014 World Cup: Ghana winger Ayew remains influential for Marseille as he sets up a goal in victory over Montpellier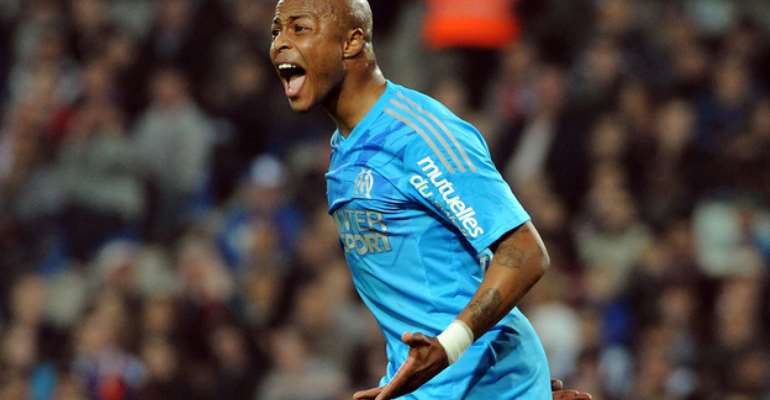 By Akyereko Frimpong Manson
Follow Akyereko on Twitter: @ Akyereko
Ghana winger Andre Ayew proved how influential he has become in recent weeks for Olympique Marseille as he set up a goal in their 3-2 triumph over Montpellier in the French Ligue 1 on Friday night.
It was somewhat a consistent display from the giants in terms of results as they coasted to their second straight win after a lengthy winless run but for the Black Stars winger, it proved a highlight of his improved form in his last four games as he turned the architect setting up Mathieu Valbuena on the 42nd minute mark.
It was a move initiated and finished by Valbuena, the diminutive playmaker was on hand on the edge of the area to get a foot to André Ayew's cross from the left to finish off his move. But it was a measure of Andre's brilliance that fetched the opportunity for the French man to score with a sumptuous lob over the keeper.
The Black Stars playmaker continues his inspiring form for Marseille and though he was not on the score-sheet like he did last Friday, when he grabbed a hat-trick but he managed to stay in the picture and remain influential for Jose Anigo's men.