Ayittey Powers: I won't fight on May 16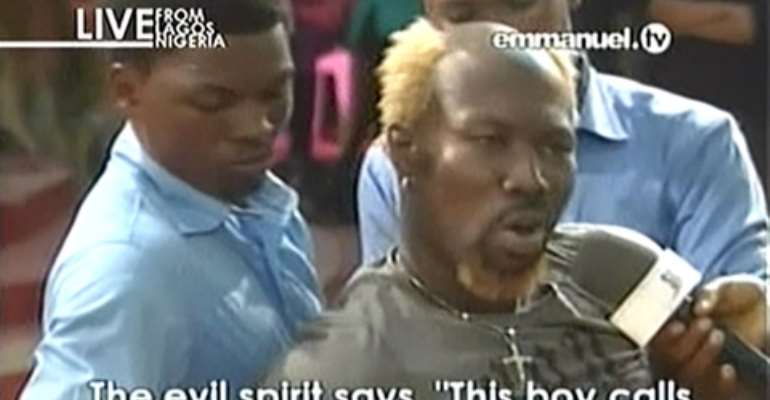 Popular boxer Michael Ayitey Okine, popularly called Ayittey Powers, has scuttled the rescheduled, much-publicised bout with his all-time boxing foe, Bukom Banku.
He petitioned the Ghana Boxing Authority (GBA) and Box Office Sports Promotion and other stakeholders to put the fight hold.
The fight was originally scheduled for April 18 but things took a dramatic turn when Ayittey Powers, after undergoing a televised exorcism at the Sinagogue Church of All Nation foundered by controversial Nigerian Prophet, TB Joshua, declared that he would only fight if the date was changed.
The bout was therefore rescheduled for May 16, 2014 but Ayittey has other ideas. He now says he will fight when his God father, Prophet TB Joshua asks him to.
In an exclusive interview with Asempa Sports  the Public Relation officer of the Ghana Boxing Authority (GBA), Naa Darkoa Doodo revealed that Ayittey Powers says the bout should be put on hold. 
"We met this afternoon but Powers has presented a letter in which he has stated that we should hold onto the bout because his spiritual father says although he will win the bout, he shouldn't fight now".
"But as GBA what we know is that the bout is coming on May 16 as planned," she added. Story by Ghana /Asempa Sports/ Immortal Agyakwa Acheampong