Golf: Owusu Adjapong Special tees off in Tema Saturday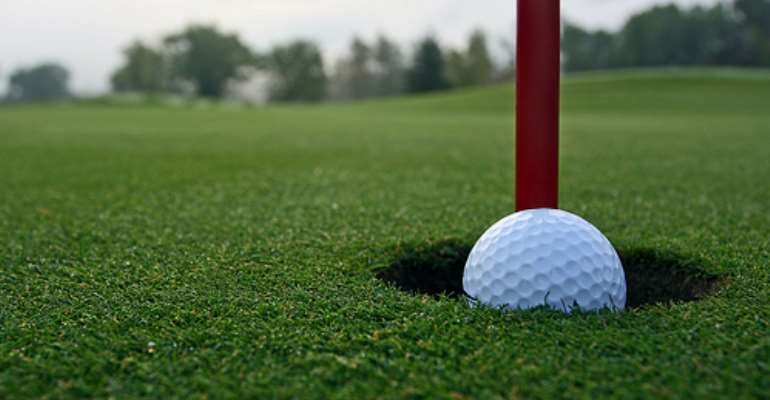 By Prince Dornu-Leiku
Golf action returns to the Tema Country Golf Club on Saturday when the Owusu Adjapong (OA) Special 2014 edition tees off to an expected huge patronage and competition.
Sponsored by Zipnet Broadband Home, the 18 holes medal tournament in honour of former Minister of State, Hon. F.K. Owusu Adjapong tees off at 6am and will see competition in Men group A, Men group B, Ladies group A as well as Ladies group B respectively. http://http://allsports.com.gh/2014/02/19/lady-scientific-tops-again-at-golfs-tema-captains-prize/
Men group division involves players with handicap 1-14 with the top 5 getting winning prizes whilst Men B features handicap 15-28 players whose top 4 will be rewarded.
Ladies group A will see competition by players with handicap 1-20 and awards for 1 ST - 4 th whilst the women's group B category is reserved for players on hadicap 21-36 and top 3 honoured at the end of competition.
http://allsports.com.gh/wp-content/uploads/2014/02/Hon-Owusu-Adjapong-presents-prize.jpg
Hon Owusu Adjapong presents prize at a recent golf tournament
Auxiliary prizes  include longest drive on hole 18 and nearest to the pin on hole 6.
As usual, breakfast, beer, minerals, water and lunch will be served, all on the entry fee of GH¢ 30.00.